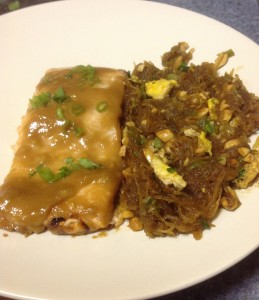 Served this Sweet Miso Salmon with the Spaghetti Squash Pad Thai. Inspiration recipe: Honey Miso Salmon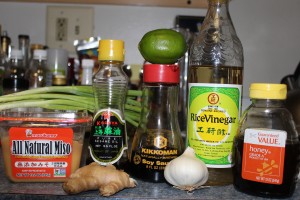 Ingredients for the sauce: 2 Tbsp shiro miso paste, 1/2 Tbsp sesame oil, 1 Tbsp honey, 1/2 Tbsp rice vinegar, 1/2 Tbsp soy sauce, juice from a whole lime, 2 cloves of garlic, minced, 2 tsp minced ginger. Combined thoroughly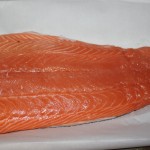 Beautiful salmon fillet – coat thoroughly in the miso sauce.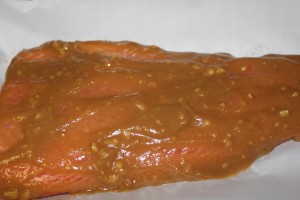 Pre-heat oven to 400-degrees F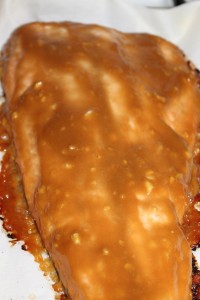 Bake on lightly oiled parchment for 10-12 minutes, depending on the thickness of your fillet, until the salmon is cooked through. Sprinkle with chopped green onions when serving.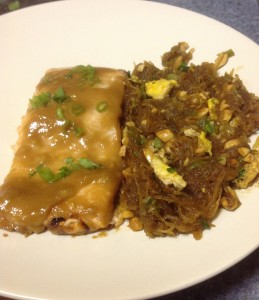 Loved the salmon cooked this way. The sauce was delicious and worked very well with the Pad Thai, although it would have been good with just plain rice and stir-fried vegetables.