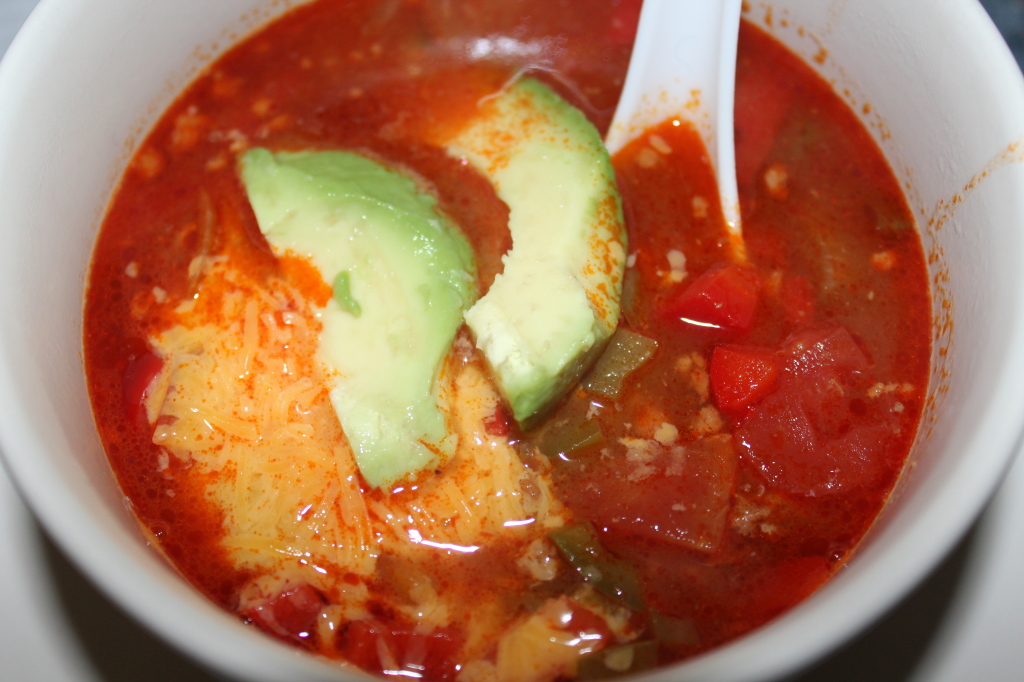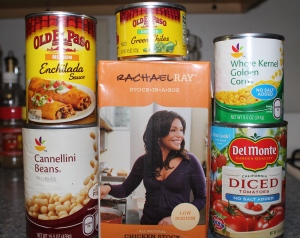 This was a great example of a plan coming together. I had no idea how it would turn out but it seemed like it would work and Yes… totally worked!!
This was also a little bit of "clean out the cupboard". For the corn and the cannelini beans, rinse thoroughly. For the diced tomatoes, include the juice.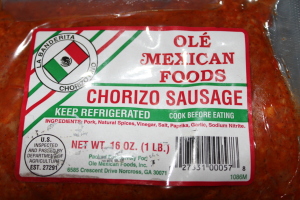 First, crumble and brown the chorizo sausage in a little olive oil. I do love how much more accessible latin foods are in our area, it makes for lots more flavors available.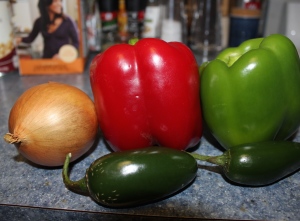 Chop up the onion, red & green pepper, and seeded jalapeños and cook them in with the browning chorizo. Once everything is cooked, add in all of the canned ingredients and the chicken broth.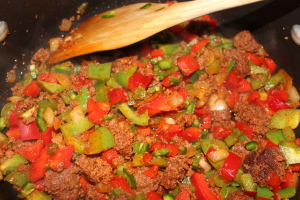 Combine and simmer. Serve topped with crunched up tortilla chips, shredded cheddar cheese, avocado slices, and a squeeze of lime.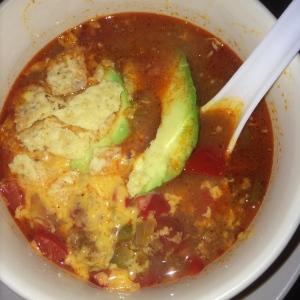 The flavors all worked and made for a spicy and very satisfying soup. The leftovers were equally delicious.
Love it when a plan comes together!