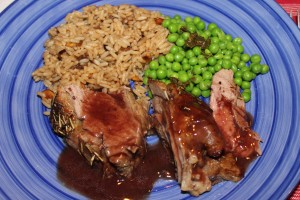 Sunday / Family Day was lovely for this Easter.  We did our shopping on Saturday so we could spend the day together, just hanging out.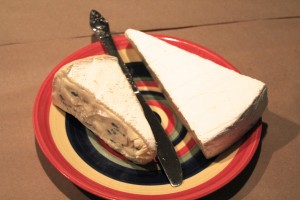 Lunch was cheese – brie and cambozola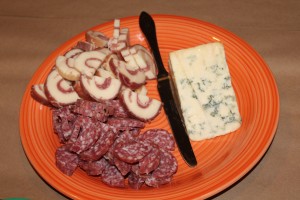 …and Italian salami, mozzarella wrapped with prosciutto, and Stilton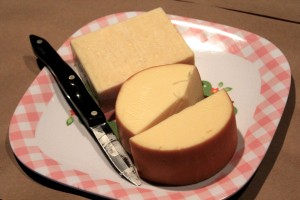 … and some good old fashioned cheddar and smoked gouda.  There were crackers and bread too.  We enjoyed a game of Cards Against Humanity while nibbling.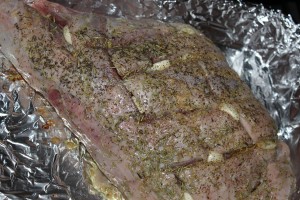 Next up – putting the lamb in the oven.  Heat oven to 425-degrees. Scored the skin and stuffed in a few whole cloves of garlic (approximately 10) then rubbed in EVOO and lots of crushed rosemary and thyme and finally a good sprinkling of freshly ground black pepper. Cook for 20-minutes and then reduce the temperature to 325-degrees and cook for another 60 minutes.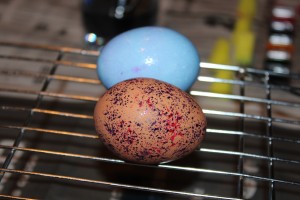 Once the lamb was in oven, the girls and I started coloring hard-boiled eggs.  The kids cooked a couple brown eggs – they were fun to color.
I Love This Picture: The girls and I are being all creative – note my Heart in the kitchen making dessert.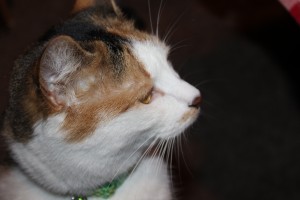 The cats were very interested in all the goings-on.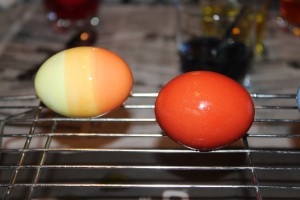 Love the "candy corn" egg and that dark orange egg that started as a brown egg.
Loki was very curious, as usual.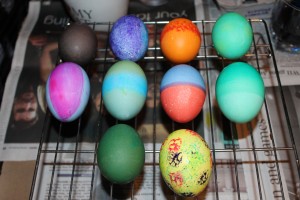 Angela's eggs.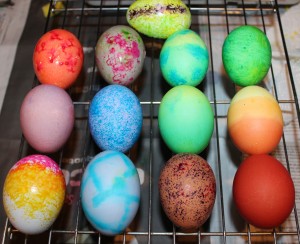 Shannon's eggs.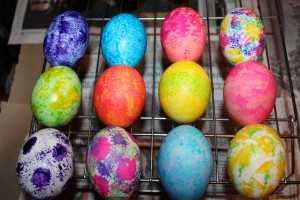 My eggs – I really like the multicolored ones and the one on the bottom right reminds me of daffodils.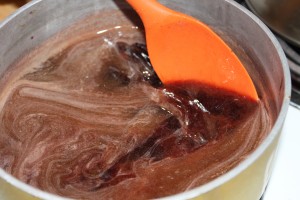 My Heart's sauce: some of the juices from the lamb, lots of Merlot, and a hearty sprinkling of BISTO. I can honestly say, this was some of the best gravy/sauce he has ever made.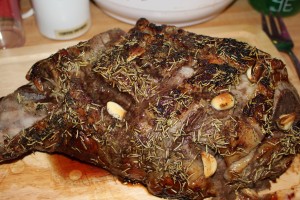 The lamb needed to cook another 20 minutes past the 60 minutes to get the internal temp up to 125-degrees, for rare.  It was probably a little more "done" than my son would have liked but it was still plenty rare and was good for the rest of the family.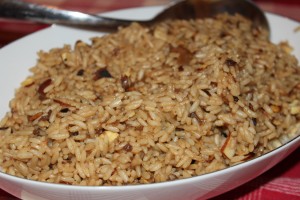 My version of rice pilaf: long-grain converted rice cooked with two cans of Campbell's French Onion soup (condensed).  The rice asked for 4c of liquid so I fill the measuring cup with the two cans of soup and then add water for the remaining "liquid" needed.  This always works.  Also toasted some sliced almonds and mixed for a little crunch.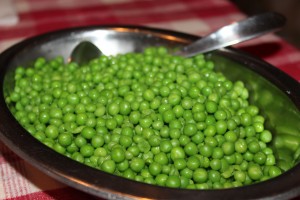 Nothing fancy for vegetables – frozen petit peas… explanation to follow.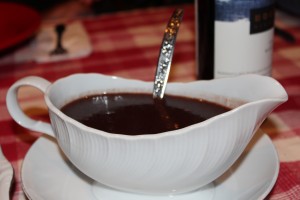 My Heart's gravy/sauce plated – WOW!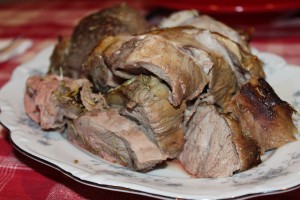 The lamb really turned out perfectly… very tender but still moist.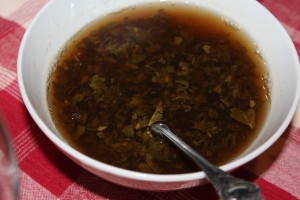 My Heart's mint sauce (malt vinegar, sugar, chopped mint – simmered over a moderate head to melt the sugar and meld the flavors).  And THIS is the reason, also, for the frozen peas… this mint sauce is delicious on the peas !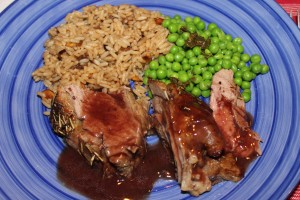 Plated: The meal was one of the best – the lamb was perfect and the sauce just put it all together.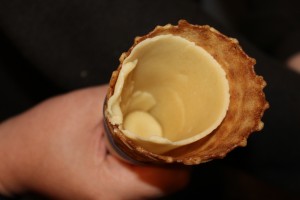 My Heart's dessert was equally scrumptious – started with waffle cones (ready-made) lined with Marzipan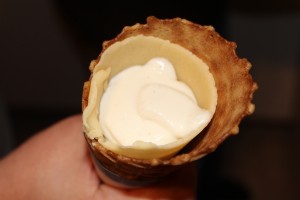 Next up: the filling, which was comparable to cannoli filling: whipped cream combined with ricotta cheese, confectioner's sugar, turbinado sugar, almond extract, and amaretto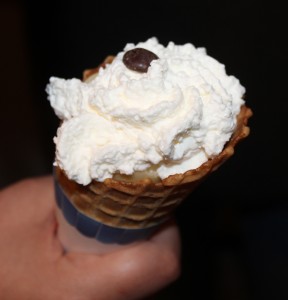 Topped with homemade amaretto whipped cream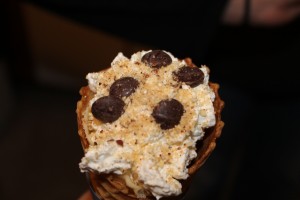 And chocolate chips & chopped toasted almonds. A perfect holiday with my Heart, the kids, lots of laughter and really tasty food.