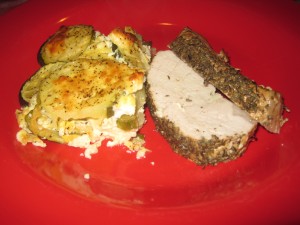 This casserole is excellent with the stovetop smoked pork loin. Almost followed the inspiration recipe: Zucchini Bake with Feta and Parmesan.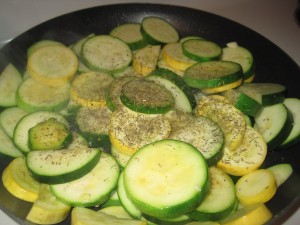 Slice 6-7 medium summer squash (I used both zucchini and yellow) into 1/4″ slices – make sure to cut larger squash in half.  Sauté in 1 Tbsp extra virgin olive oil with 2 Tbsp minced garlic and 1/2 Tbsp dried thyme.  Cook until the squash is starting to soften slightly.  Don't cook too long or it will be mushy after it bakes in the oven.  Remove from the heat.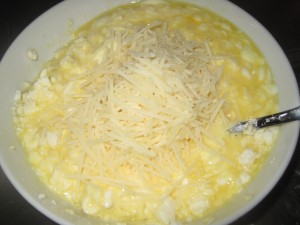 Combine 4 eggs, 2/3c non-fat Greek yogurt, 1c low fat crumbled feta cheese, 1/2c freshly ground parmesan cheese, and the juice from one whole lemon.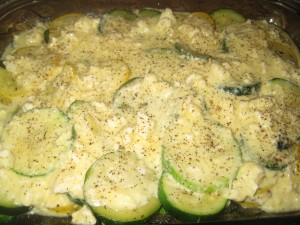 Layer the softened squash in a oiled casserole dish, top with the egg / cheese mixture and sprinkle with lots of freshly ground black pepper and place in a preheated 375-degree F oven.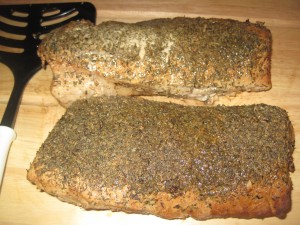 This is the first time I made the smoked pork for my kids – they loved it.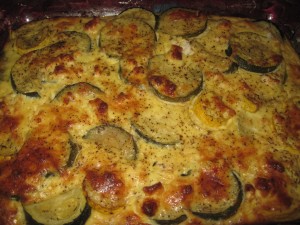 Bake the casserole for 40-45 minutes, until bubbly and somewhat set.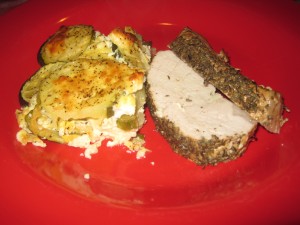 A great combination of flavors.  The squash casserole is packed full of cheesy goodness and the smoked pork was delicious.  It would be very easy to double the casserole and I am sure it would have been gobbled right up.