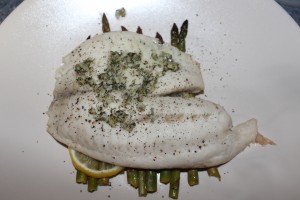 Very simple and fairly healthy – will tweak but definitely a "do again".  Inspirational recipe: Garlic + Asparagus Steamed Fish. I basically followed the recipe.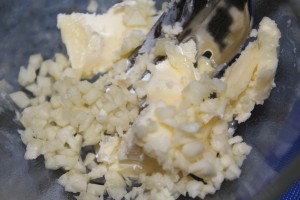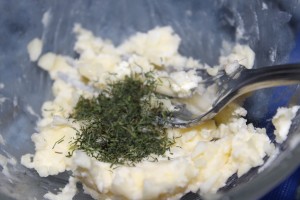 2 Tbsp softened butter mixed with 3 cloves of garlic, chopped and 2 tsp dried dill (fresh dill would be good, so in the summer when we have some in the garden!).  Pre-heat oven to 400-degrees.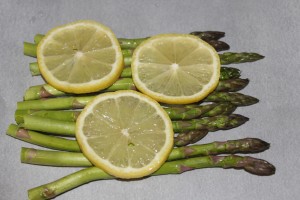 Thin asparagus, trimmed, topped with lemon slices on top of 1/2 of a large sheet of parchment paper.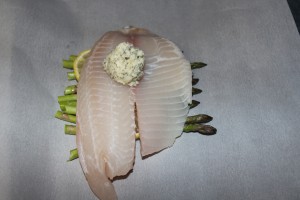 Top asparagus with tilapia filet and 1/2 of the butter mixture.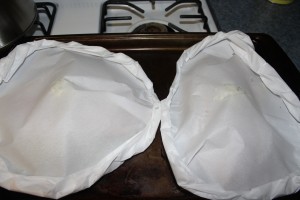 Fold over and seal up the parchment and, on a cookie sheet, put into the pre-heated oven.  Cook for 15-20 minutes, depending on the thickness of the fish and asparagus.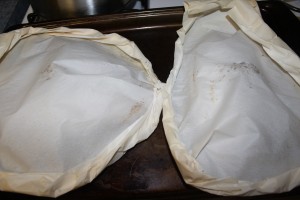 The fish and asparagus "steams" in the parchment.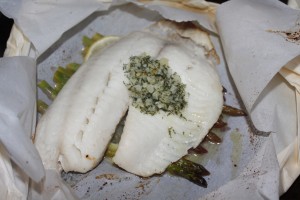 The butter melts and seasons the fish and the asparagus with the garlic and dill.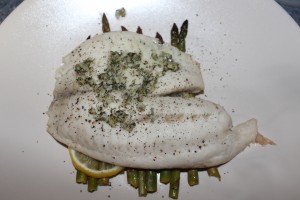 The flavors worked very well together.  The only change, the asparagus was cooked but not crisp – next time I will put lemon slices on the bottom of the fish but will roast the asparagus separately, the way I usually do.  My Heart suggested this would give another texture to the meal and I agree, the crisp asparagus would work.  Might also try other types of white fish, although we really enjoy tilapia and it is frequently on sale.