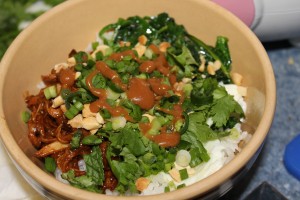 Honestly, you can't beat a recipe like this – We used this delicious, savory, sweet slow cooker chicken for THREE meals (ok – there are only two of us in the house, but still !)  The recipe came from Closet Cooking: Sweet Chili Chicken Rice Bowl And I almost followed the recipe !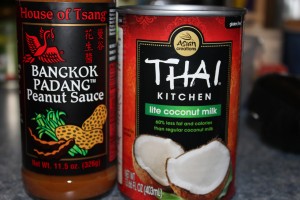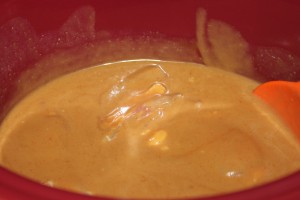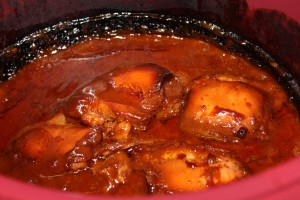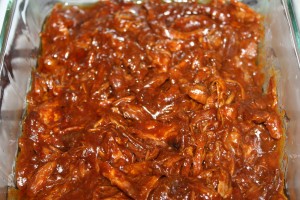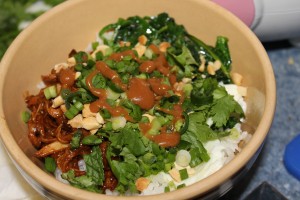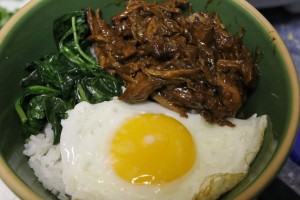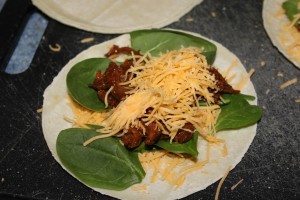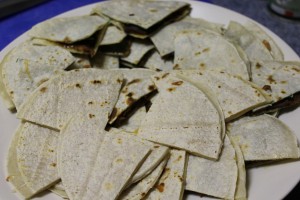 In the Slow Cooker: A combination of the peanut sauce (whole jar but I didn't "scrape" the extra because I wanted a little for topping) and coconut milk (whole can).
Combined and add in the boneless, skinless chicken thighs (six). I am sure that chicken breasts would also work but that little bit of extra fat in thighs really helps keep the meat moist.
Cook 8 – 10 hours on low in the slow cooker. Generally 6 – 8 hours is better but we have trouble leaving work that early.
"Pulled" the chicken much like pulled pork BBQ
Dinner #1: Cooked Asian short-grain white rice topped with the chicken then chopped cilantro, green onions, jalapeño, peanuts, and a drizzle of the peanut sauce.
Dinner #2: Inspired by Korean Bibimbap – Leftover rice topped with  sautéed spinach, chicken, and a fried egg – ALL mixed together to eat !
Dinner #3: Quesadillas using the remaining spinach leaves (see Dinner #2), chicken, shredded Mexican cheese, and corn tortillas (gluten-free).
This chicken is definitely a do-again.  It was delicious and could be used in so many ways – other possibilities could be pizza, tacos… the list goes on and on ! YUM !!