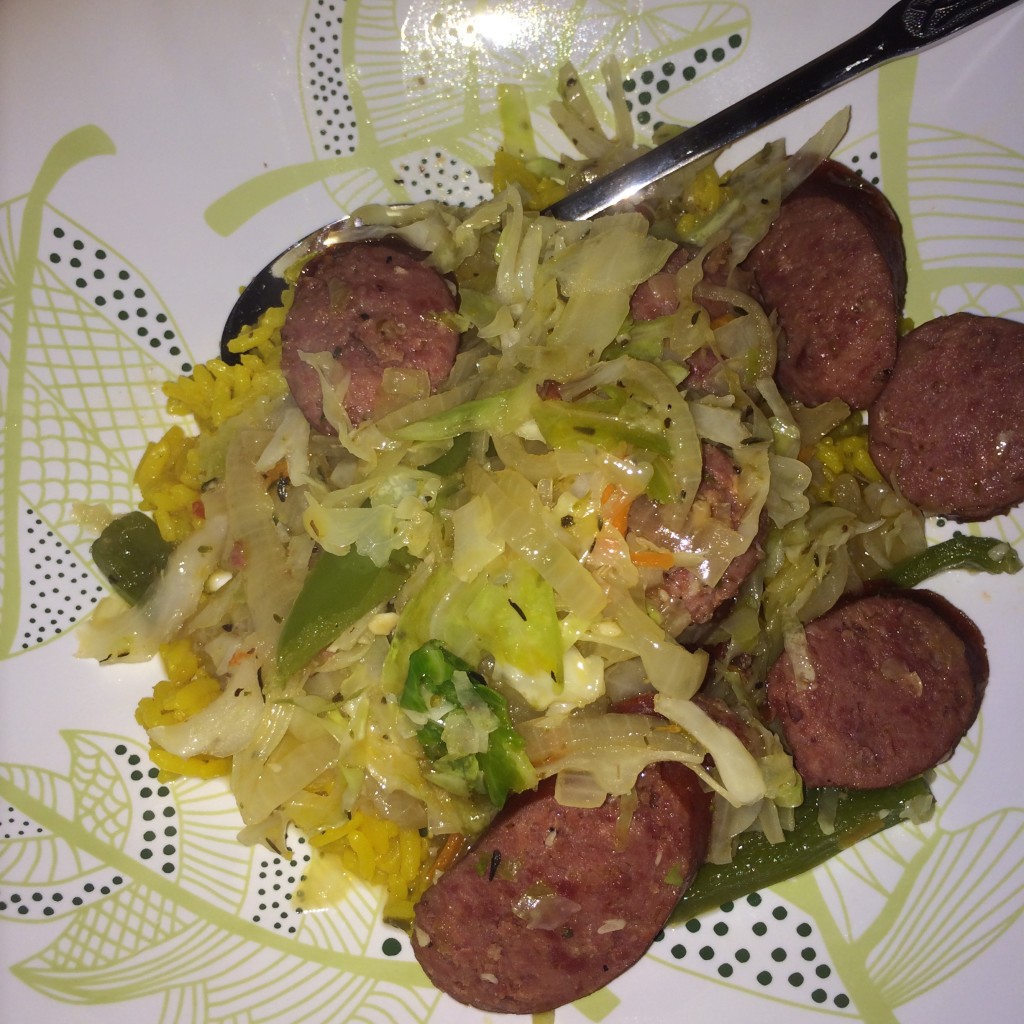 It doesn't get much simpler than this but this dish was packet with flavor and quick and easy. Perfect for a busy Sunday or any day during the week. Inspirational recipe: Smothered Cabbage with Smoked Sausage & Peppers.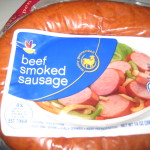 Smoked sausage was on sale and we had a busy day so I wanted something simple.Slice sausage into 1/2-inch slices and brown in olive oil in a large skillet (make sure that it is large because the whole dish will be cooked in one pan).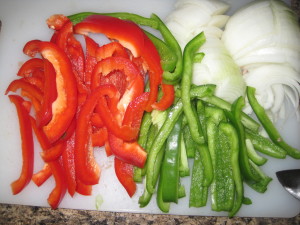 One medium red and green peppers and a large sweet onion – all sliced into strips. Add to the pan with the sausage and sauté for 5-minutes, until tender.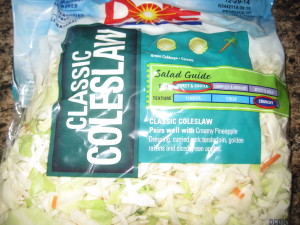 Add 14oz bag of coleslaw cabbage to the skillet with one cloves of garlic, minced, and combined thoroughly. I use these packages of cabbage for all sorts of things, rarely coleslaw since I don't really like the salad. The package is very convenient.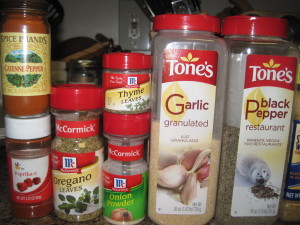 Add 1 can of low sodium chicken broth and the seasonings. The inspiration recipe recommended Creole seasoning. I don't use pre-packaged Creole seasoning because they are always too salty. Add the following seasonings to the pan: 3-4 tsp garlic powder, 3-4 tsp onion powder, 1-2 tsp cayenne pepper (to taste), 1 Tbsp oregano, 2-3 tsp thyme, 2-3 tsp paprika.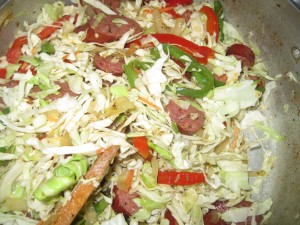 Combine thoroughly.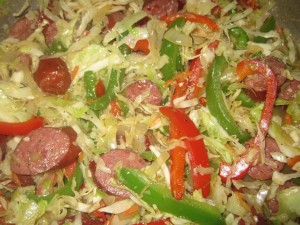 Simmer for 10-minutes, until the cabbage is tender.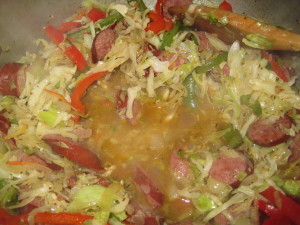 If there is too much liquid – combine 2 Tbsp water with 2 Tbsp cornstarch, add to the mixture to thicken.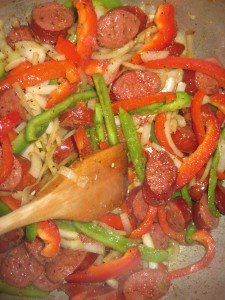 Serve with rice – We used Goya Yellow Rice, which is a favorite. Everyone loved this dish and it would be very easy to cook for a quick weeknight dinner.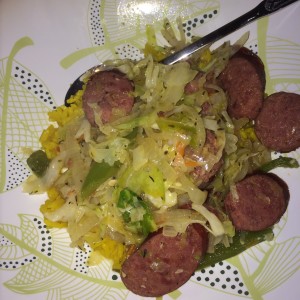 It was also delicious leftover and made great lunches.