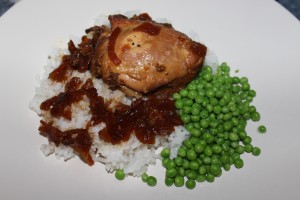 I love this dish and haven't had it in forever, sometimes I forget recipes. (smile) Slow Cooker-style is perfect.  I actually followed the recipe: Slow Cooker Chicken Adobo.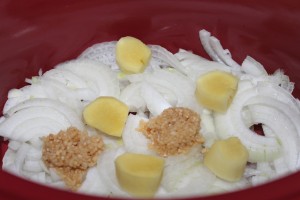 3 medium sweet onions sliced, 2Tbsp minced garlic, 5-inch piece of fresh ginger cut into 1″ pieces, 1 bay leaf.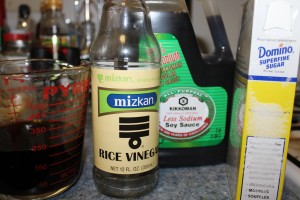 Sauce (I like it saucy!): 1c low sodium soy sauce, 1/4c rice vinegar, 1Tbsp sugar, freshly ground black pepper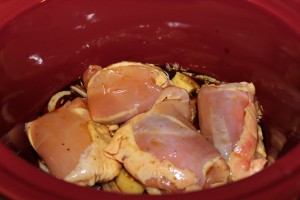 On top of the onions, garlic, and ginger – boneless, skinless chicken thighs.  Pour over the sauce mixture  – cook the chicken on low for 7-8 hours.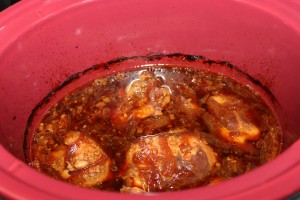 Plated with Asian short-grain rice and petite peas.
Philippine Adobo is a lovely blend of sweet and tart – it cam be made with pork also and some add pineapple chunks.  Won't be forgetting this recipe