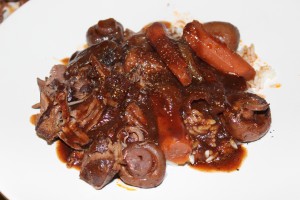 Perfect dinner on a cold night and the best part is that it is a slow cooker meal so your house smells delicious when you get home.  I Love That !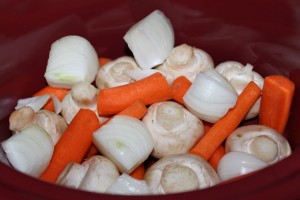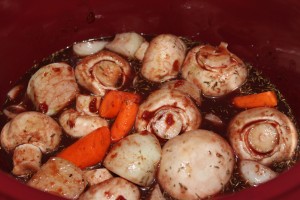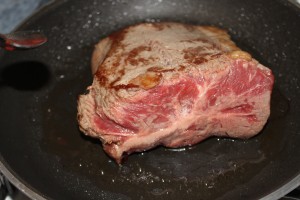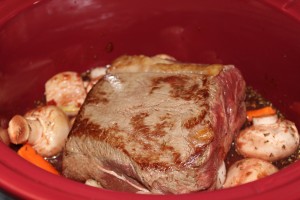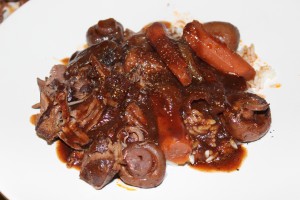 White mushrooms, mini carrots, chunks of yellow onions – Seriously lazy on the prep !
1 Tbsp Tomato paste, 2  tsp chopped garlic, 1 tsp dried thyme, hearty amount of freshly ground pepper, bay leaf, 1 Tbsp Worcestershire sauce, 1 can low sodium beef broth, 1 "can" of Merlot (I thought we had Burgundy but we didn't !)
Bottom Round roast – browned on all sides.
Set the browned roast on top of the veg. Cooked for 8-hours on low.  Removed the roast from the pot and cut it into chunks, removing any remaining fat, then returned it to the slow cooker.
Plated: Served on long-grain white rice but would also be good on mashed potatoes or noodles.