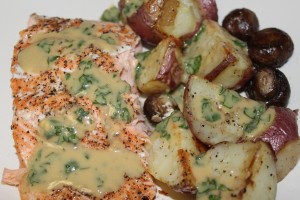 A super simple and quick Fish Monday dinner that I am sure I will make over and over again. Roasted Salmon with Mushrooms & Potatoes – so appropriate that it came from Real Simple magazine.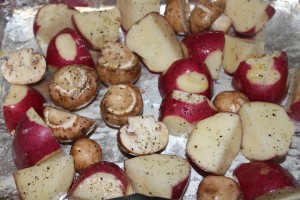 Red potatoes and baby bella mushrooms tossed with 1Tbsp olive oil and sprinkle with freshly ground pepper.  Roast in a 400-degree oven for 20-minutes, tossing once 1/2 way through.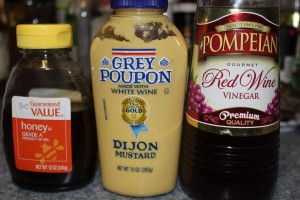 Sauce: 1 Tbsp red wine vinegar, 1 Tbsp Dijon mustard, 1 tsp honey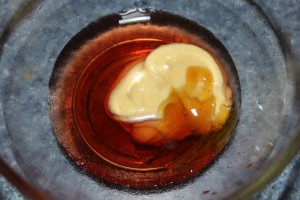 Mix together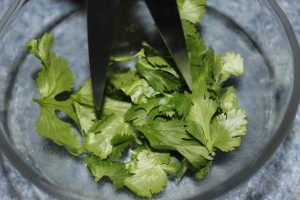 The original recipe called for flat-leaf parsley but I only had cilantro so – 2 Tbsp. Also, to "chop" it – put the leaves into a small bowl and snip with kitchen scissors that have been "wiped" with olive oil so the leaves won't stick.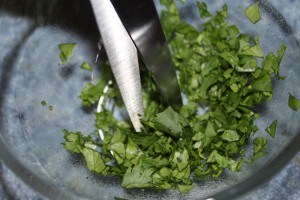 Worked perfectly – very quick and tidy.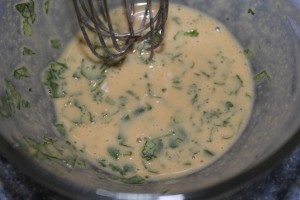 Combine with the mustard mixture and set aside.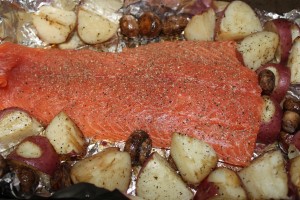 After the potatoes and mushrooms have roasted for 20-minutes, add in the salmon fillet and sprinkle with freshly ground pepper.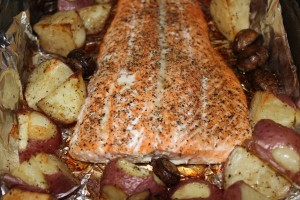 Return the pan to the 400-degree oven and roast for an additional 15-minutes, until the potatoes are tender and the salmon is flakey.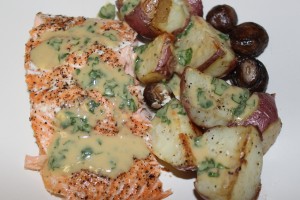 Serve with the sauce drizzled over everything and top with freshly ground black pepper.  So simple and easy but really packed with flavor. Note: I think I might add green beans, pea pods, or asparagus next time – just to have a little more veg.