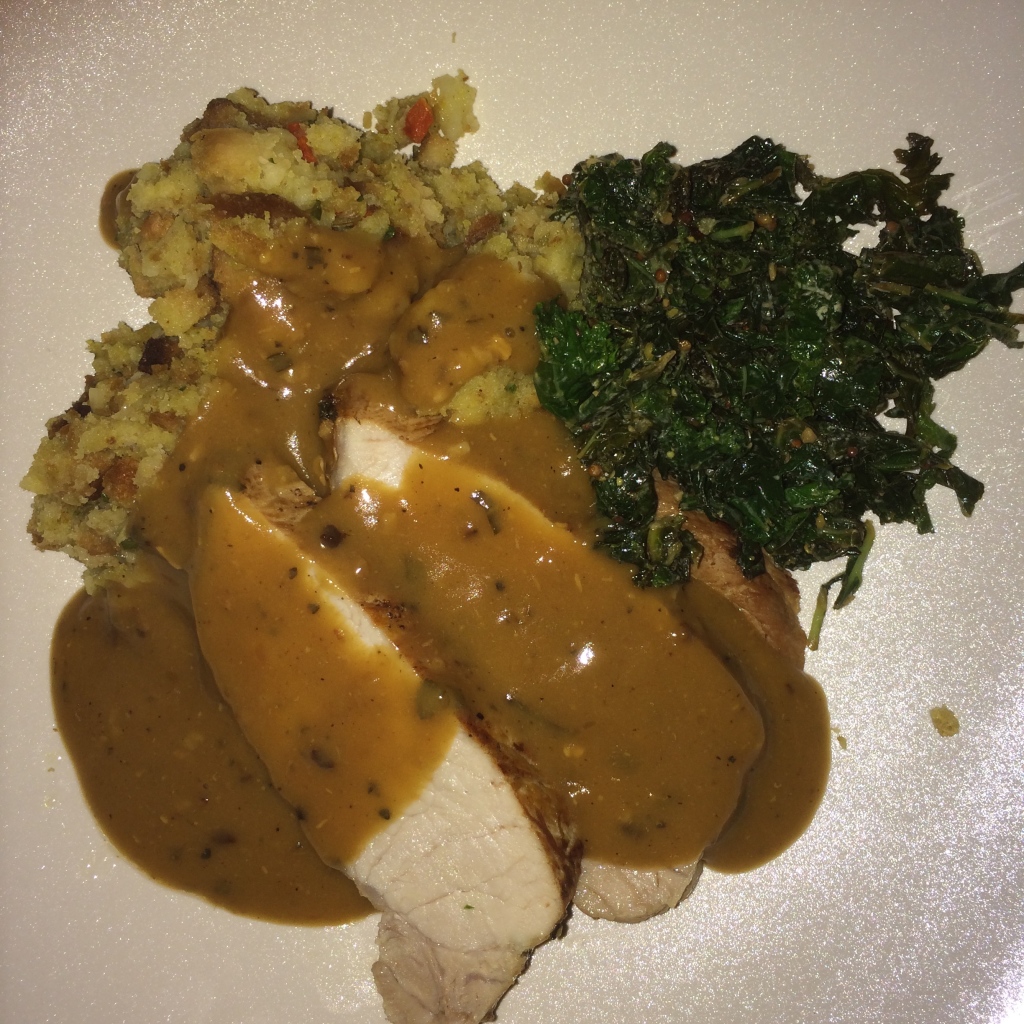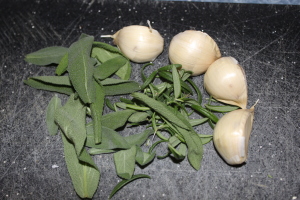 One of those odd Sundays when we are doing a Sunday Roast on our own. Just because it is the two of us doesn't mean it can't be special.
Pork tenderloin on sale and a craving for stuffing and gravy made the inspirational recipe a perfect choice: Pork Loin with Wine & Herbs 
I am a huge fan of fresh sage and rosemary. Add garlic and YUM!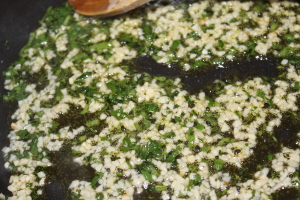 Sauté minced garlic and roughly chopped sage and rosemary in olive oil. Add the pork tenderloin to the pan, placing on top of the herbs and sauté the pork for about 5-minutes on each side.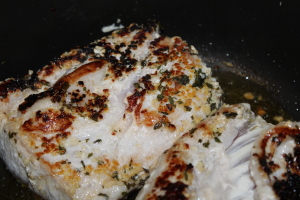 Remove the pork to a plate and add in 1 1/4c dry white wine (I used chardonnay) to the pan, scraping up any browned bits on the bottom of the pan. Cook for 2 minutes.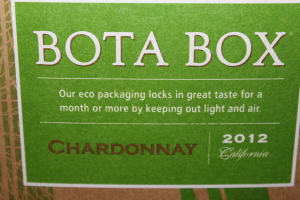 Lower the temperature of the pan to medium-low, return the pork to the pan and season with freshly ground black pepper. Partially cover the pan and cook the pork tenderloin for approximately 30-minutes, turning the pork once during that time, until the pork reaches an internal temperature of 150-degrees.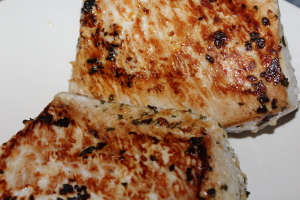 Remove the pork to a plate and keep warm. Increase the temperature under the pan, add some wine as you deglaze the pan, scraping up any browned bits. Allow to cook for a minute or two and add in 1/2c chicken broth and stir thoroughly. Remove pan from heat and let cool, approximately 20-minutes. Once the sauce has cooled, stir in 1/2c heavy cream. Return the pan to medium-low heat, stirring until the sauce thickens and warms. Do not let it boil because it may separate. (If the sauce doesn't thicken, combine 2 Tbsp cornstarch with 2 Tbsp cold water and slowly add to the warming sauce.) Taste the sauce and season with salt and freshly ground black pepper to taste – there should already be bits of sage and rosemary from the deglazing process.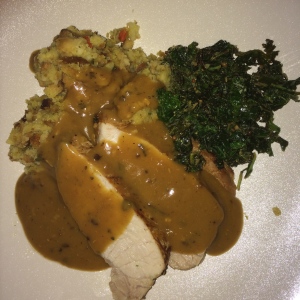 The sides were pretty simple – sautéed spinach and Stovetop stuffing (yup, Stovetop – because I had a craving!). The pork was delicious but the sauce totally made the dish – I think I could have eaten it with a spoon. Turned out to be a very nice dinner and very satisfying Sunday Roast for two. I have a feeling I'll be making this again for the whole family.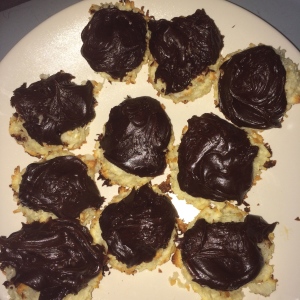 And it wouldn't be Sunday Roast without my Heart's dessert. One of my favorite desserts – coconut macaroons (gluten-free) dipped in chocolate ganache. AMAZING!  I can't really eat more than one so that means dessert for the Week!  YAY !!  The recipe he uses is from Sally's Baking Addiction and his chocolate ganache is entirely his own and always comes out perfect: shiny, smooth, luscious.