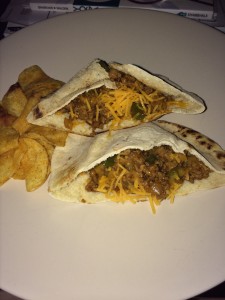 This recipe caught my eye but, of course, I had to fiddle with it – Inspirational Recipe: Quick & Easy Philly Style Sloppy Joes.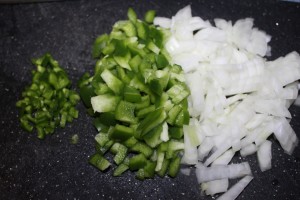 First – 1 small sweet onion, 1 small green pepper, and 1 large jalapeño, seeded, and chopped. Remember, the more seeds you leave in the jalapeño the hotter. The peppers and onions are one part of what makes these "Philly-style", like a cheesesteak sandwich. Mushrooms would also be a great addition.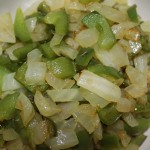 Sauté in 2 tsp. olive oil until the vegetables just start to brown / caramelize. Set aside.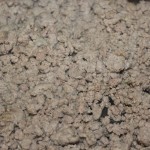 I used 1 lb. ground turkey but ground chicken or ground beef would work as well. Brown the ground meat in the same skillet you used for the veggies – drain, if necessary (ground turkey and chicken tend to be very low in fat).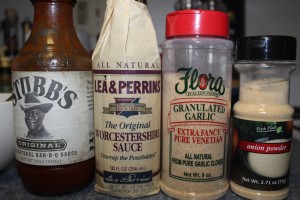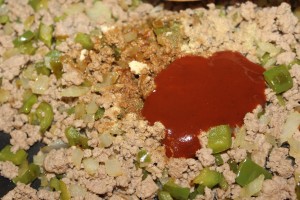 Now for the sauce: 1/4c BBQ sauce of your choice. I really like Stubb's Original, great sweetness AND heat, 1 Tbsp Worcestershire sauce, 2 tsp. granulated garlic and onion powder, and freshly ground black pepper. I didn't add salt because the broth (which is in the next step) generally is "salty" AND we are watching our salt intake but that is your choice. All seasoning is to taste, play with the flavor profile you are looking for. The Inspirational recipe used either steak seasoning or taco seasoning but I wanted something closer to that "Philly cheesesteak" flavor.
Return the cooked ground meat and veggies to the skillet and combine with the sauce mixture over medium heat.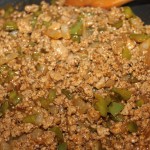 Combine 1 Tbsp cornstarch to 1c beef broth and slowly add into the seasoned meat mixture. Raise the heat to medium-high and simmer until the mixture starts to thicken. Note – you can use 1/2 Tbsp cornstarch and 1/2c beef broth, I just like my sloppy joes "saucy".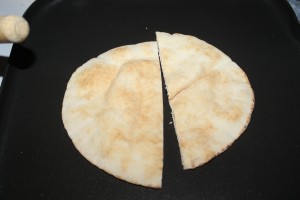 These pita pockets are NOT gluten-free but flat bread type products don't bother me too much, especially if I have been "good" lately.  Much like corn tortillas, I find that "toasting" the pitas on a dry griddle helps the texture and flavor. Just toast them enough so that they are slightly brown. Remember that they are HOT when you open them to stuff – there will be a release of steam!  I also don't warm them in the microwave because I think it makes them too soft and they tend to fall apart when you fill them, especially if the stuffing is saucy.  Of course, you could totally serve the filling on hamburger buns, like traditional sloppy joes!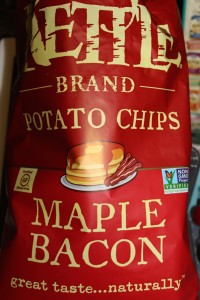 So, in my mind, chips are always the Side for sloppy joes – it must be a childhood thing or from my kids' childhood and, yes, not at all healthy but… so it goes.  THESE are my current favorite chips – Super crunchy, one of my requirements for chips, and the sweetish bacon bbq flavor is perfect. You could, of course, serve the pitas with a small side salad.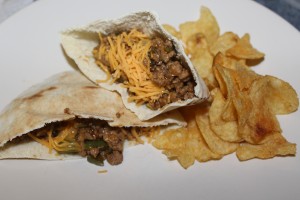 Open the griddled pita pockets, being careful of the steam, and fill with the sloppy joe mixture and top with shredded cheddar cheese. For an even more authentic Philly flavor, lay in a slice of provolone then scoop in the sloppy joe mixture OR pour over some Cheez Whiz.  Truly, use whatever cheese you like.  You can also add in lettuce and tomatoes, which some people like on their cheesesteaks.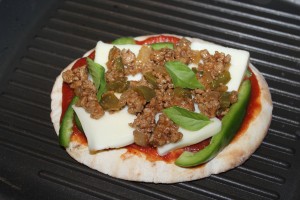 These were delicious, took very little time, and were very satisfying.  There was some of the meat mixture leftover so… it made for great pita pizzas