**** First I have to apologize for being so late with these menus but as you will see with the next few posts – life has been pretty crazy.  I decided to go ahead with the "menus" even though I rarely cooked in the past few weeks. You will see why.
Wednesday – I had my late 8pm meeting so my Heart planned on making nachos but instead he did a burrito that included ham, potatoes, eggs and all sorts of other things he found in the fridge… truly a creative dinner but YUM!!
Thursday – stir-fry chicken with green beans & rice was the plan but things came up and we ended up grabbing a bite out and going to a movie instead!
Friday – Out with friends as part of the three-day Easter weekend
Menu 17 – Week of April 24, 2011
Sunday Roast / Easter – Roast Leg of Lamb, rice pilaf, asparagus, mint sauce & mint jelly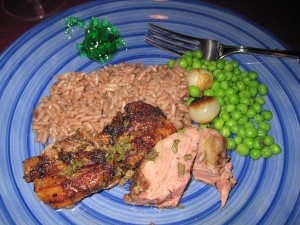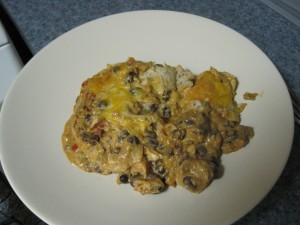 Wednesday – my Heart is in DC for an event so I am on my own… who knows what that means! RAMEN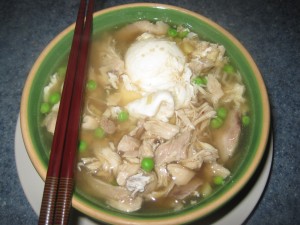 Thursday – My Heart is back down in DC and that is the night of the University's Leadership dinner… yeah, I get fed!
Friday – A busy week so we'll probably grab a bite out