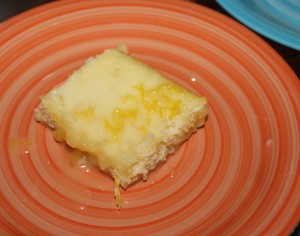 For Father's Day – I Bake!  This year Lemony Lemonies Luscious Lemon Brownies and I basically followed the recipe except for the addition of some Limoncello, because I couldn't possibly make dessert for my Heart without alcohol!   Also, my Son offered to take pictures of the process – definitely makes it easier having someone else do the pics, although some of the action shots weren't very flattering… I didn't use them. (smile)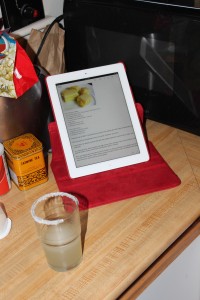 My iPad is perfect for recipes!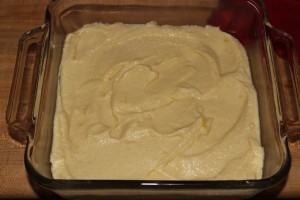 3 fresh lemons for 2Tbsp lemon zest and 2Tbsp lemon juice.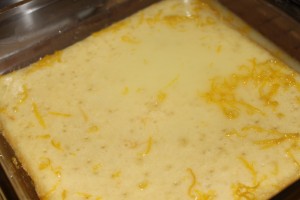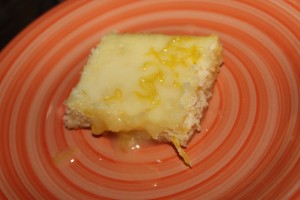 Butter / grease a 8×8 baking dish.
3/4c all-purpose flour, 3/4c granulated sugar, 1/2c softened salted butter (1 stick).
2 large eggs
2Tbsp lemon juice, 2Tbsp lemon zest.
Whip the eggs, lemon juice and lemon zest until combined.
Combine the butter, flour, and sugar.
With the mixer on, slowly pour in the egg / lemon mixture.
Mix…
… until smooth.
Spread into the buttered baking dish. Bake at 350-degrees for 20-25 minutes, until the edges turn golden brown. Check doneness with a toothpick in the center – do not overcook.  Let cool before glazing.
Glaze: 1c powdered sugar, 2Tbsp lemon juice, 2Tbsp Limoncello, 8tsp lemon zest. The glaze does not harden, it stays soft.
Definitely lemony goodness and a hit with my Heart and the kids.