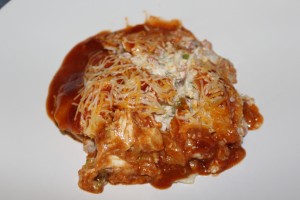 There was a plan dinner and then the temps for the day went wild – Enchilada soup just didn't work when the apartment was 72 when I got home. Fridays my Heart teaches skiing at the local resort in the afternoon and evening which means he gets home around 9-9:30pm. Makes for a late dinner but he really needs to eat before crashing.  He is also a huge Mexican food fan – I was thinking about enchiladas but the corn tortillas I had on hand are not the best for rolling and I've seen other similar recipes. This turned in to a total "what's on hand" recipe.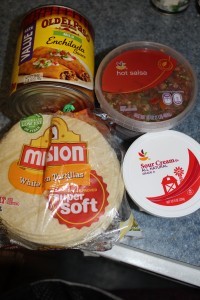 I am not a fan of Mission corn tortillas, they just don't stand up to most recipes but they work out fine if you never try to roll or fold them. Ingredients for the soup included enchilada sauce and fresh ready-made pico de gallo. I wanted the inside to be "creamy" but didn't want soup so sour cream and grated Mexican cheese combo.  Also had most of a rotisserie chicken.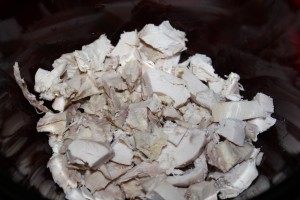 Pre-heat oven to 350-degrees.
Prep casserole dish with some olive oil, just enough to coat and keep things from sticking.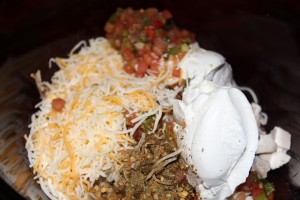 Combined the chicken with 1/2 of the sour cream, 3/4c pico de gallo, 1c shredded Mexican blend cheese, 1 tbsp JD's Salsa Seasoning Mix (Hot).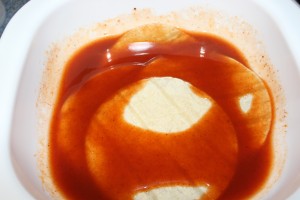 Bottom layer: some enchilada sauce – four corn tortillas, slightly overlapping.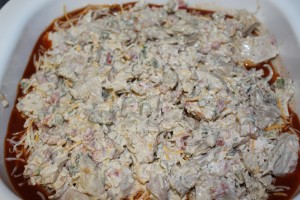 Top with shredded Mexican cheese and half of the chicken mixture.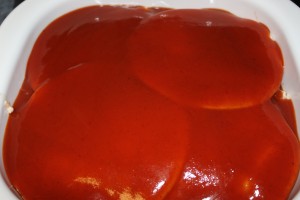 Top with four more corn tortillas and more enchilada sauce – the remainder of the chicken mixture and a final layer of corn tortillas and enchilada sauce.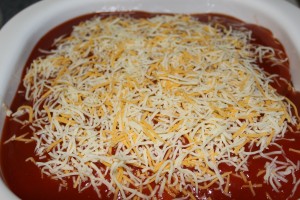 Top with more shredded Mexican blend cheese
Bake in pre-heated oven for 40-45 minutes, until bubbly and edges just starting to brown.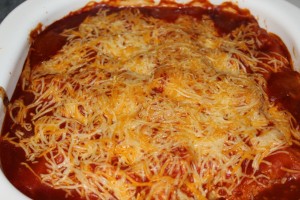 Remove from oven and let sit for 10-minutes to let the dish "settle".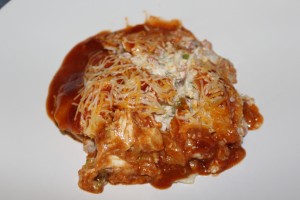 Worked out just right.  Tasted like enchiladas with less work and less stress trying to roll these "crumbly" corn tortillas (definitely NOT a Mission fan).
Ideas for the inside mixture: could use other types of meat, like beef or shredded pork – would work with basically any leftovers – add black beans and green chilies – Any kind of cheese – could use a green enchilada sauce and white cheeses for more of a Enchiladas Verdes. Lots of possibilities.