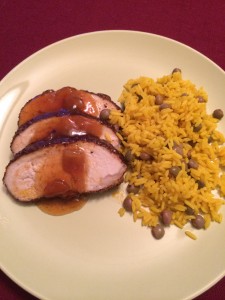 This was the biggest hit in a long time – everyone loved it. Inspirational recipe: Caribbean Pork Tenderloin. And I understand the leftovers were also delicious based on the texts I received the next day asking me to make this again very soon!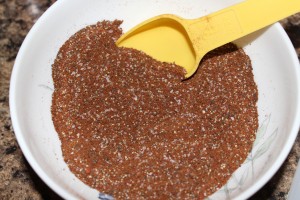 The Rub:
1 Tbsp kosher salt
1 Tbsp coarsely ground black pepper
1 Tbsp ground cumin
1 Tbsp Annatto / Achiote Powder
1 Tbsp cinnamon
1 Tbsp ground allspice
1 Tbsp cloves
Combine thoroughly.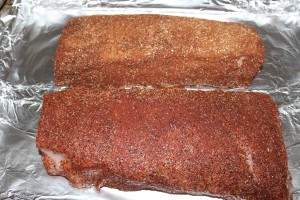 Pre-heat the oven to 450-degrees F.
Rub pork tenderloins (we had two for a total weight of 2.5 lbs.) with olive oil and then coat with the Jerk rub.
Bake for 20-minutes.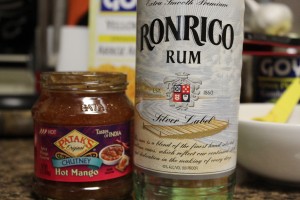 Meanwhile:
Mango Chutney glaze:
12oz Hot Mango Chutney
1 Tbsp butter
2 Tbsp rum
2 Tbsp dark brown sugar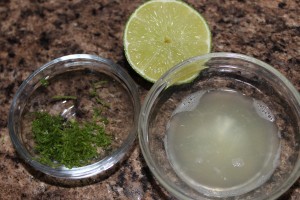 Juice and zest from 2 limes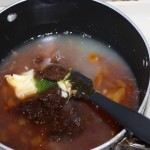 Combine glaze mixture in a sauce pan and let simmer over low heat for 10-minutes.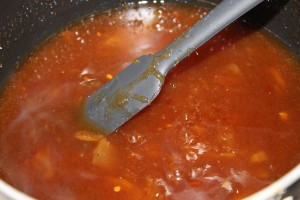 Remove tenderloin from oven and coat with 1/2 of the glaze.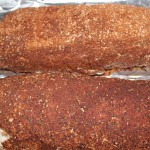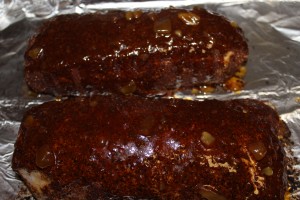 Return the coated tenderloin to the oven and bake another 20-25 minutes until the pork registers 145-degrees internal temperature. Remove to cutting board and let rest for 10-minutes.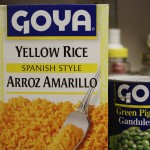 Meanwhile – our favorite side: Goya yellow rice cooked with pigeon peas.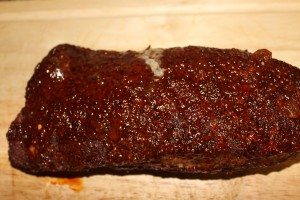 The color on the tenderloin was amazing.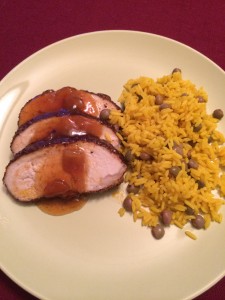 Slice and serve with the remaining glaze. The yellow rice and peas worked perfectly with the pork, which has a punch of heat and a ton of flavor. The meat was incredibly tender and juicy. The family was raving about dinner and discussing all the things that would be possible with the leftovers including tacos, burritos, and sandwiches.
The rub is a great blend and we're also thinking about where else we can use it – more pics to come, I'm sure.