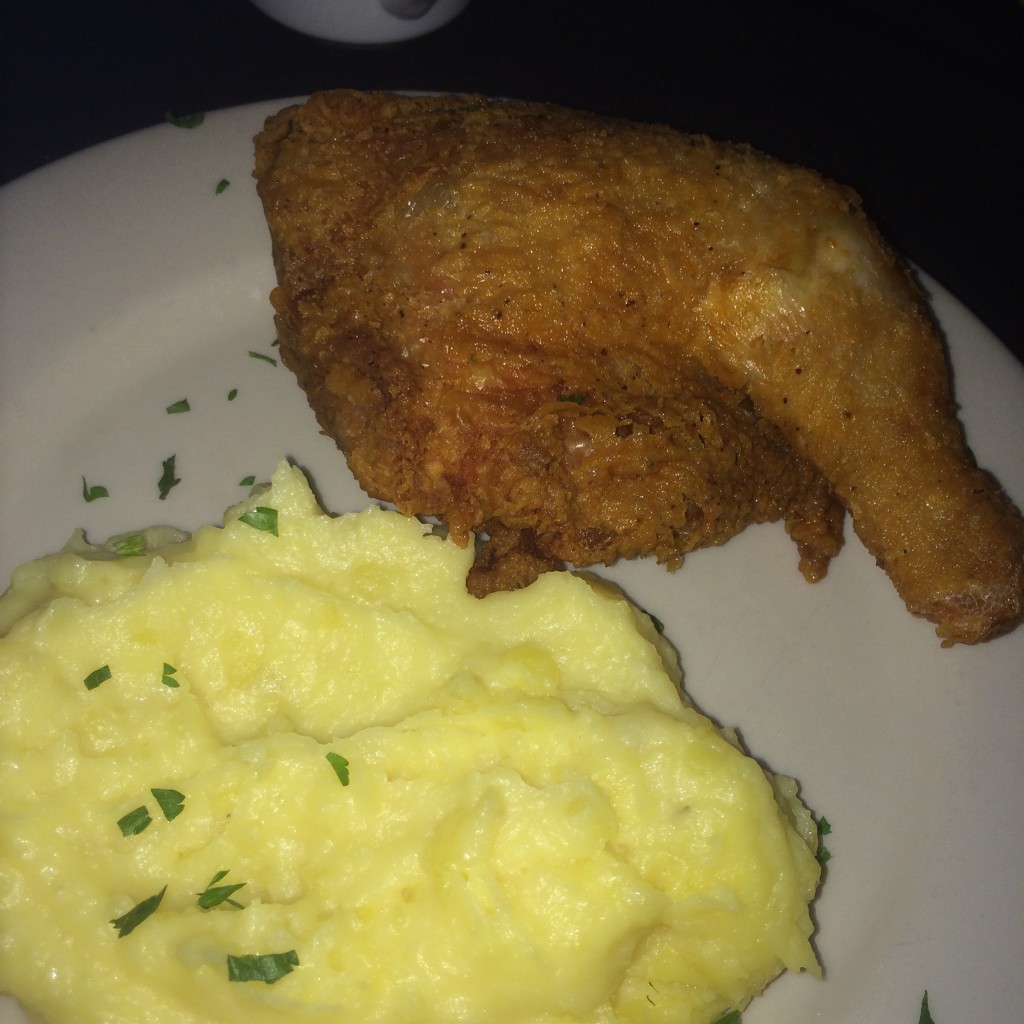 My Heart and I were heading to Grantsville, Maryland for Cinderblocks, a Partnership with Patients Continues Conference. We had to be there at 7pm for an event and couldn't leave home with a lot of time to spare. Fortunately, we made good time and were able to stop for dinner – I hit up YELP for suggestions and the Hen House Restaurant had great reviews and we basically drove right past it. I was in a meeting the same day and one of the people in the meeting had attended Frostburg University and he said that there was a great restaurant on the way to Grantsville – turned out… the Hen House Restaurant. Since then, I've talked to other people from that area who say the same thing and they are very right!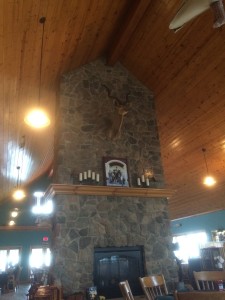 The restaurant is a big open space, you can see that it would be easily transformed for events, etc. The decor is a little odd, with a combination of hunting artifacts and miscellaneous taxidermy displays (which I get from the location in Western Maryland) but also sailing pictures and fishing paraphernalia, but it all somehow works in the homey setting. We were fairly early for dinner service so it wasn't crowded but there were already a couple large tables of families obviously celebrating family events (you can tell by the balloons and gift bags). The waitstaff was friendly and quick.
The menu was filled with comfort foods including hush puppies, artisan bologna & cheese plate, lots of fried fish platters, fried chicken, braised pork but also surprises like the Chilean sea bass and, the best surprise, Maryland blue crabs (which I had heard about earlier – they bring them in almost daily from Baltimore). Choices for everyone!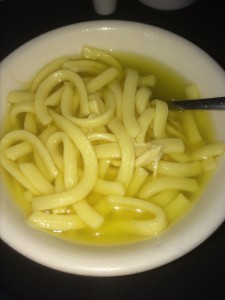 My choice was obvious – I LOVE fried chicken. I don't have it often, maybe a couple times a year, so when I can get it somewhere special (and based on the tables around us – it was the thing to order). The fried chicken dinner came with chicken noodle soup and salad. The chicken soup was, in a word, delicious. The noodles felt and tasted homemade. There wasn't a ton of "stuff" in the soup, just the tender noodles, with bits of chicken, carrots, onions, and celery, and a rich broth but you could tell that it was a home recipe – the menu says the recipe is a family recipe from 1961 and I believe it.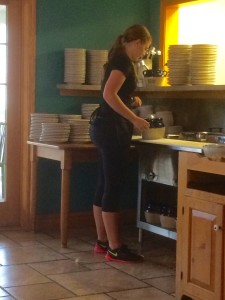 Where I was sitting, I was facing a serving station, noticed "bean pots" lined up on the counter. It turns out, for the large tables, they serve the soup and salad family-style and the chicken noodle soup is ladled into these quaint pots. Makes me want to bring a crowd in for dinner.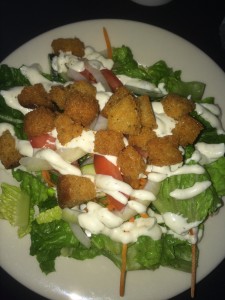 The salad was fairly standard but it was nice to see "real" lettuce vs. just iceberg (I am NOT a fan). Toppings included chunks of cucumbers, tomatoes, shredded carrots, and red onion (I can never figure out why restaurants don't cut the onions just a little smaller – everything else is bite-sized) topped with a nice drizzle of flavorful ranch dressing (not swimming but not scarce!) and some of the best croutons I've ever had. Yes… they were probably incredibly unhealthy because I am quite sure that they were deep fried chunks of homemade bread (we did get a bread bowl, which I forgot to take a picture of because the bread was warm and delicious!) but they were lightly seasoned, super crunchy, and really good so I didn't care.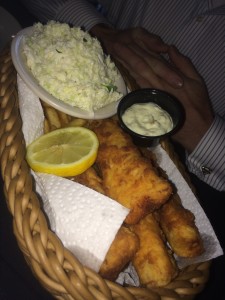 My Heart ordered the Fish and Chips basket (it does not come with the soup and salad) which included a heaping serving of homemade coleslaw (he said it was good – I am not a fan so I didn't try it) and homemade tartar sauce. Malt vinegar was also available so he was happy. The fish, four large sticks, were crispy and the fish was cooked perfectly, as were the fries. He was quite satisfied with his meal.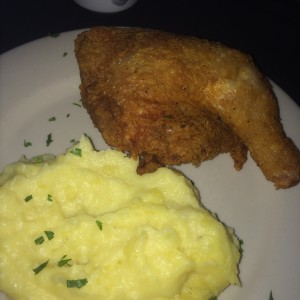 And my chicken… one word – WOW!  I should have done the breast (healthier) and I'm sure I could have eaten the half-chicken (that's a lot and we were on a time-table) but I went with just the leg and thigh combo, my favorite pieces. Unbelievably crisp and not at all greasy with a very light coating – none of that "eat through the batter to find the chicken" type fried chicken. The chicken was cooked through and incredibly juicy and tender. And then there were the mashed potatoes. Now, I am not a huge mashed potato fan so I don't eat them that often but these were some of the best I've ever had. They are obviously made from Yukon gold potatoes and they were served without butter or gravy which they didn't' need it. They were obviously homemade, with just a few bits of potato throughout but were also smooth and rich. I will assume there was no shortage of butter and probably cream used for mashing. Other than a little pepper, I didn't feel the need to add a thing. Honestly, I would have kept eating both the chicken and potatoes, had there been more, but the serving was more than enough – I was happily full and certainly didn't need dessert, although I'll bet it is fantastic too.
Unfortunately the Hen House Restaurant is about 2 hours + from Owings Mills and that's a little far for fried chicken but if you are heading towards western Maryland – I would definitely recommend stopping by!