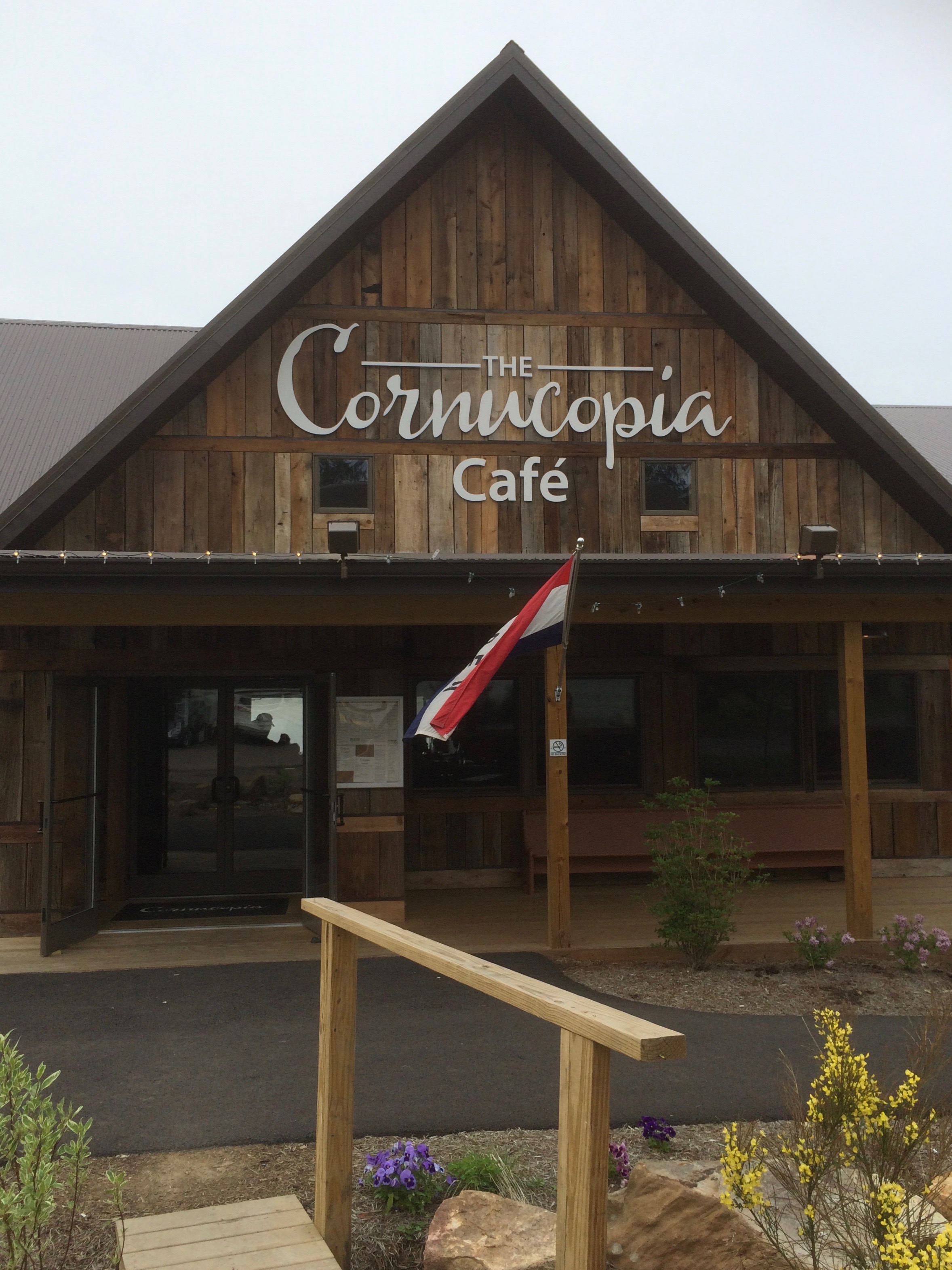 As I said in past posts, the problem with traveling is finding places you really love that are too far from home to visit often. The Cornucopia Café is definitely one of those. We come to Grantsville, MD once a year for our friend's Cinderblocks event. Grantsville isn't huge and it is a little in the middle of nowhere Maryland but they have some lovely little shops and restaurants. My Heart is always registers for the conference and I get to take the days to wander.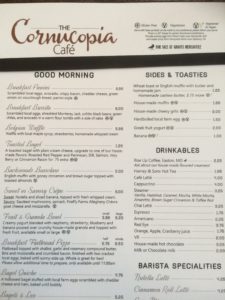 We left home very early (read Dawn!) so we arrived before check-in and decided to grab some breakfast and definitely needed some coffee. The Cornucopia Café is right next to the conference location so we thought we would check it out.
First – the coffee was delicious and the breakfast menu had some great options.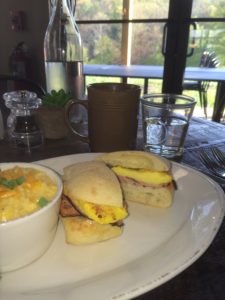 I settled on the egg, ham, and cheese (Thinly sliced ham, local farm egg and Swiss cheese on toasty ciabatta) with a side of cheese grits (I LOVE cheese grits).
My Heart went with the Breakfast Burrito (Scrambled local eggs, shredded Monterey Jack. sofrito black beans, green chiles, and avocado in a warm flour tortilla with a side of salsa), always his first choice. It was huge and super flavorful.
So one of the things that we really enjoyed about this restaurant, besides good food and coffee, was the service. Everyone was super friendly and helpful with great suggestions.  Also, it is adorable.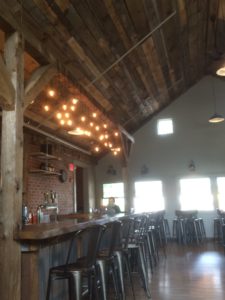 There is a rustic barn feel that doesn't seem tacky or kitchy. Great detail with lots of open space and it backed up on basically a field so you feel very much in the country.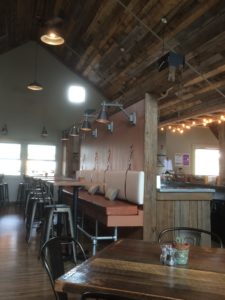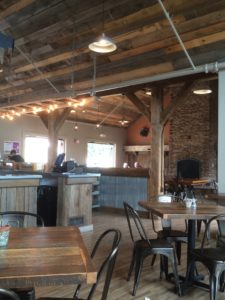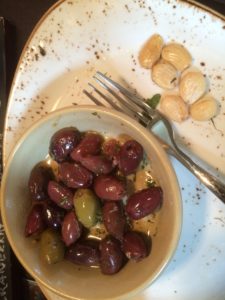 Once my Heart finished the day's sessions, we had some time before the evening's activities (which I was able to attend, as well) but we had a big country lunch (including fried chicken and fried fish) so we just wanted nibbles and some libations.
This visit was just the like morning visit – the service was outstanding, a very friendly waitress who gave us good advice on adult beverages and nibbles.
We started with the warm olives and nuts (olives tossed with olive oil, oregano, garlic, lemon juice and crushed red pepper, served with thyme roasted Marcona almonds). I don't remember having warm olives before – they are Delicious! and I love marcona almonds.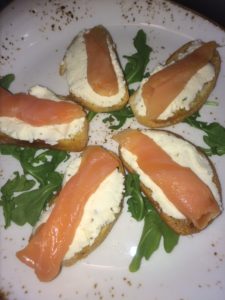 Next up: Salmon Crostini (Lox and Boursin herbed cheese layered on five crispy crostini). Very simple but lovely and those were some significant pieces of salmon. Definitely something I will recreate.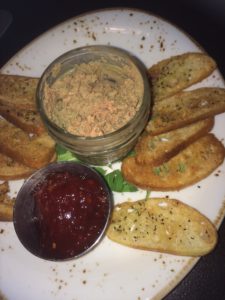 And finally, my favorite, the Chicken Liver Paté (topped with local DeBerry Farms Pepper Jelly and served with crostini). And interesting combination that totally worked, the slightly spicy sweetness of the pepper jelly cuts a bit of the richness of the Paté in a perfect way. The Paté was delicious and we were close to licking the little container, it was so good. Now – to put this into perspective, my Heart makes his own Paté and it is delicious so we know good when we find it and this was excellent.  The other thing? These crostini were So Good!  Super crisp and buttery with a sprinkling of black pepper and herbs. I bought two bags to take home and, if this place was local, I would buy them weekly.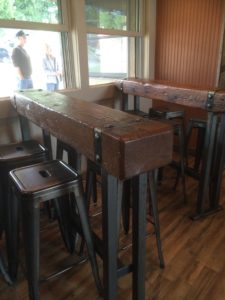 We will definitely be back to the Cornucopia Café and I know that there will be mornings when I wake up wishing we could grab breakfast there or evenings when some good beer / cider would be perfect with that Paté. If you are ever heading to western Maryland and are going past Grantsville – stop and check it out.