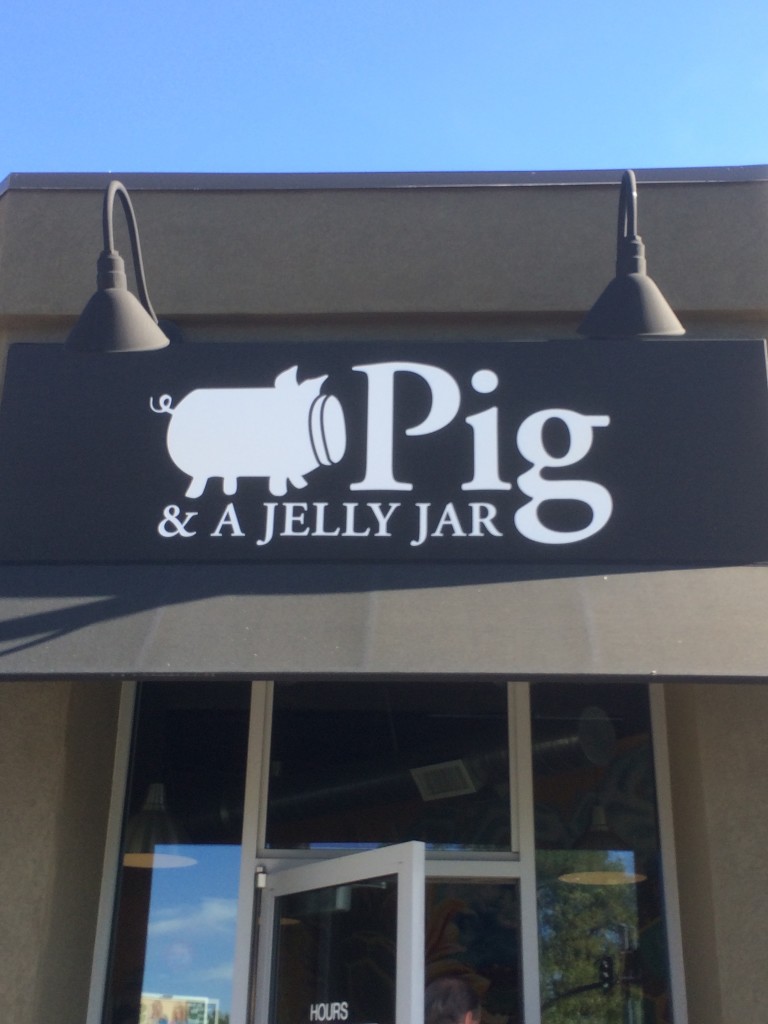 I love brunch and my Heart rocks the Yelp. This was our last morning in Salt Lake City before heading up to Park City for his conference and the rest of our visit. It was tempting to go back to one of the places we had already tried but we're always up for a new adventure.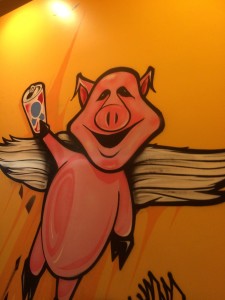 First – Pig and a Jelly Jar is adorable. It's a little place, very cozy and very bright. The pigs around the room are very fun. There was outside seating as well.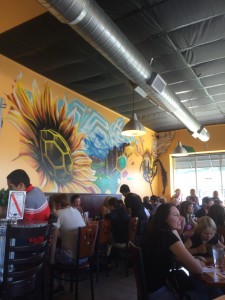 A tiny spot so there was a wait but it was so worth it!!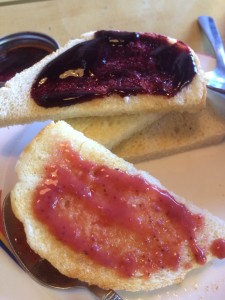 The "jelly" in "Pig and a Jelly Jar" is actual jelly. The varieties for our visit were: Strawberry & Coconut and Blueberry Lavender. This means we had to have toast and jam. The strawberry was nice but the blueberry was amazing.The lavender wasn't really a "taste" as much as it was sensation. Definitely my favorite!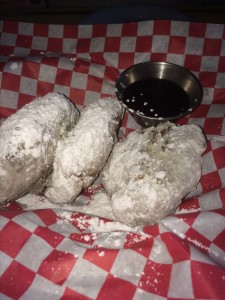 And, life is short – might as well start with dessert. Not the best beignets ($5) I've ever had but still tasty and they came with that delicious blueberry jelly. I'm becoming a fan of dessert for a starter!
Next up – the Pig!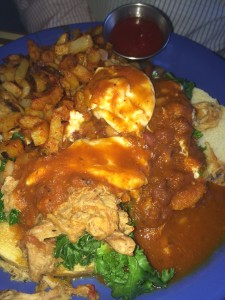 My Heart had the Pork Belly Cajun Benedict: braised pork belly, two poached eggs, sour dough rounds, beans, kale, spicy creole sauce ($12). The pork belly was tender, definitely not those fatty blobs of pork you sometimes get. There was great heat and flavor and, obviously, it was a plateful.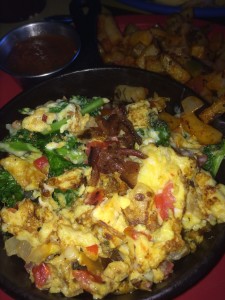 I was drawn to the Kitchen Sink Scramble: sausage, bacon, tomato, caramelized onions, peppers, kale, provolone, Bloody Mary salsa ($9) in part because of the sausage AND bacon but really… Bloody Mary salsa! Absolutely a breakfast I am re-creating at home.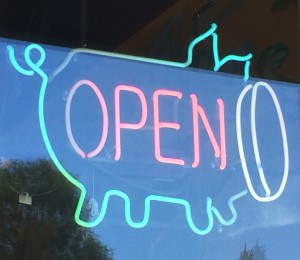 This was another spot that I know I'll wish we could go to for breakfast – which is always a problem when you travel… waking up at home and thinking, "I wish I could go to ___ for breakfast / lunch / dinner".