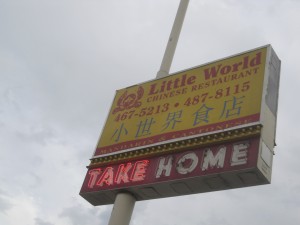 On Wednesday of our trip to Salt Lake City, my Heart had arranged for  dinner with a business colleague who lives there.  Being a local and having visited our next of the woods, he recommended a little Chinese restaurant that he had recently discovered knowing we, of course, are always game for an adventure.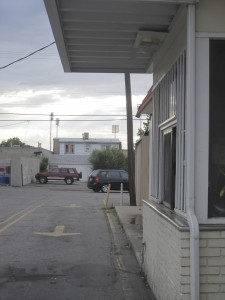 First impression – definitely not a fancy place – they even had a drive-thru window.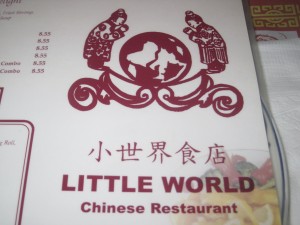 This was an extensive menu with both Chinese specialities and traditional Chinese American foods.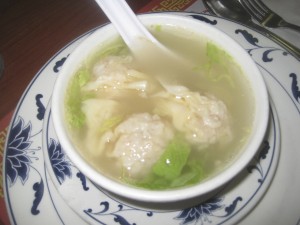 Soups – my Heart ordered the wonton soup. The wontons were Huge and the soup had good flavors!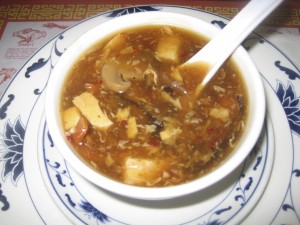 I had the Hot & Sour Soup – the comparison is, of course, my recent visit to Yum Yum Kitchen (SLC) – this was absolutely what Hot & Sour soup should taste like. Lots of ingredients and great flavor.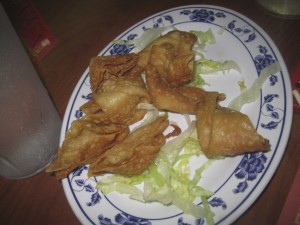 Appetizers: The fried wontons were small and did not have a lot of filling – not bad but nothing special.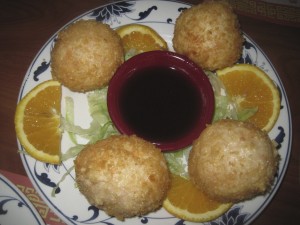 Appetizer #2 – These are the biggest Shrimp Balls I have ever seen.  They were Huge!  Great crispiness and not too greasy – delicious.  The dipping sauce was a little lacking in flavor – I have no idea what it was but it didn't detract too much.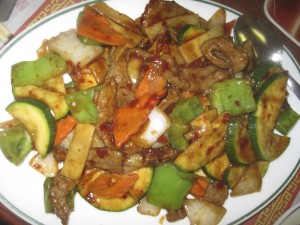 Entree 1: Mongolian Beef – great spice, enough heat to notice it but not incendiary, the beef was perfectly tender and the vegetables were interesting… including seasonal favorites like zucchini.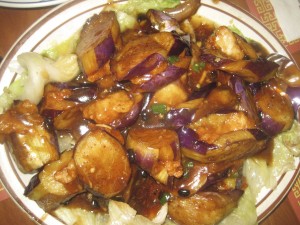 Entree #2: Beyond a doubt, my favorite – Eggplant stuffed with shrimp. Asian eggplant split open and stuffed with a shrimp paste.  The eggplant was perfect, tender but in no way slimy, and the shrimp mixture had wonderful flavor and everything was topped with a lovely traditional brown sauce. Definitely trying to recreate this one at home.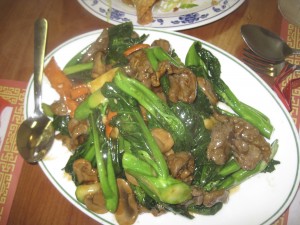 Entree #3 – We double checked Yelp for recommendations.  There were several recommendations for Broccoli with Beef (specifically NOT Beef with Broccoli, which was on the American-Chinese menu).  The dish was specifically Chinese Broccoli with Beef and it was delicious.  The broccoli was cooked perfectly, the beef tender and, like the other dishes, the sauce was perfect, with flecks of garlic.  That is something that frequently amazes me with Good Chinese food – the sauces look very similar but the flavors can be very diverse.
All said and done, while the location wasn't fantastic and the restaurant was small and pretty dingy, the food was really good, fairly authentic, and a very good price.  The service wasn't bad, although there were several Yelp reviews that said that the service wasn't good, so it might help that our friend is a regular.  When we go back to Salt Lake, Little World will definitely be a spot we go back to.