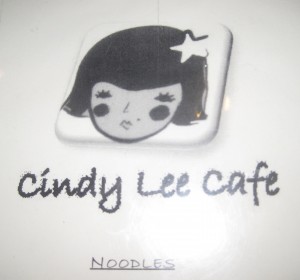 Both times we have stayed in Salt Lake City, we've stayed at the Hilton Salt Lake Center and the Cindy Lee Cafe is just around the block. I am a sucker for Pho, especially if I am not feeling well, so this was my second trip.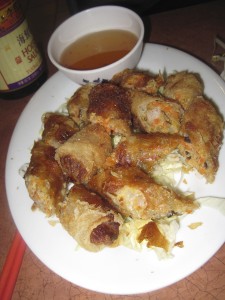 My first trip to the Cafe I ordered the "Vietnamese rolls" and expected what I normally seen as "Summer Rolls" but I got small fried rolls that I normally know as "Spring Rolls".  These were a little greasy but not bad – good flavor and seasoning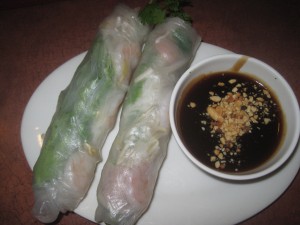 This trip I tried their "Fresh Spring Rolls" and was happy to receive these, what I would normally know as "Summer Rolls".  They were Huge but not very well put together, which I assume is why they didn't cut them in half.  The outside rice paper wrapper was very loose so it was difficult to hold everything "together" to dip them.  The ingredients were fresh but the shrimp was a little bit "rare".  The sauce was not bad, mostly hoisin sauce with most of the peanut flavor from the chopped peanuts on top.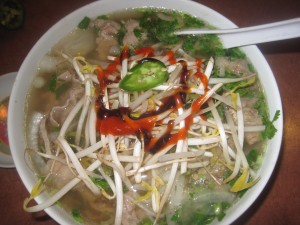 The Pho is always the star for me and the Cafe's Pho is pretty good.  The broth is not as good as Pho #1, the restaurant we frequent in Baltimore,  but it has good depth.  The meat is also thicker than I normally see in Pho but is fairly tender.  Otherwise, pretty standard Pho with nice fresh sides.  This is a downtown cafe and the prices are good: Fresh Spring Rolls (cold rolls with shrimp and pork): $3.75 – Vietnamese Egg Rolls: $3.50 – Raw Beef Noodle Soup (Pho): $5.50.  Everything arrives quickly and is very satisfying.  Definitely a destination lunch if you want nice hot comfort food downtown.