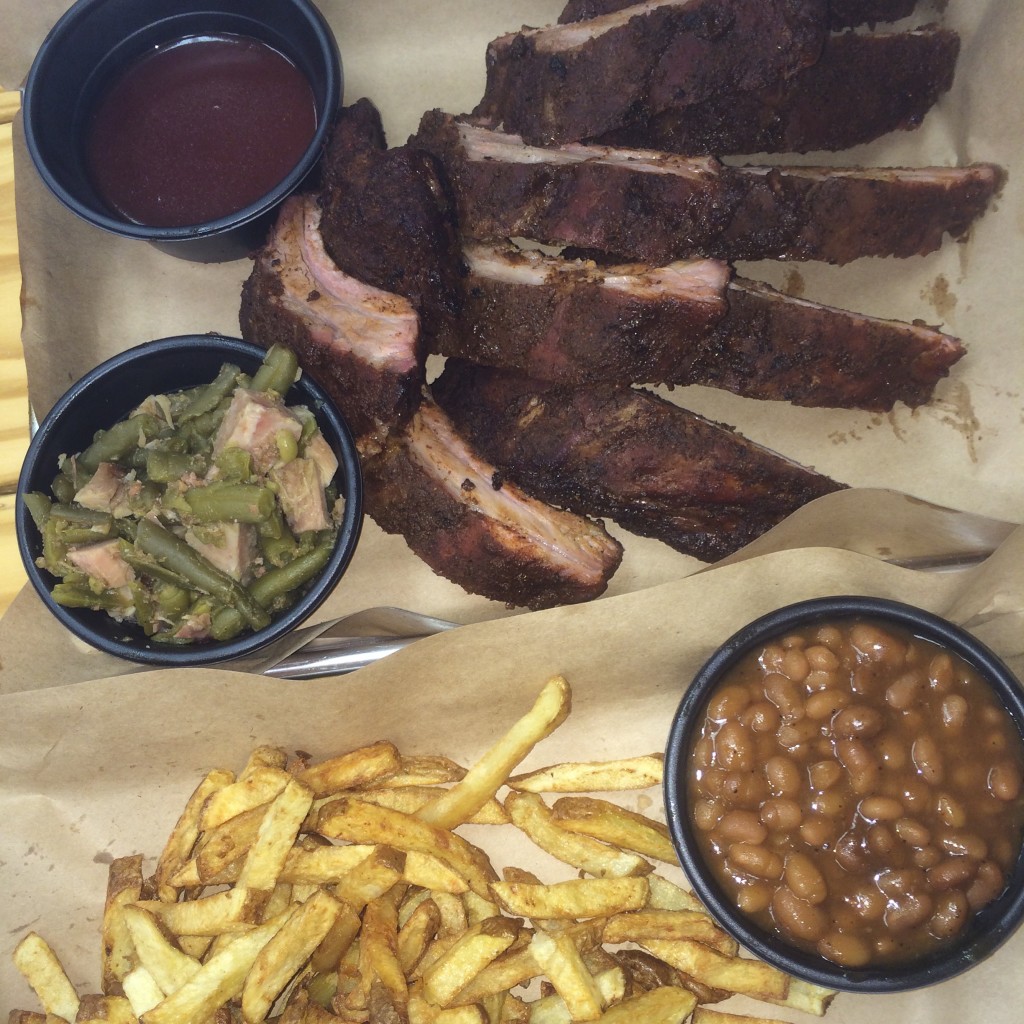 BBQ – First a little background… My first husband was in the Navy which means we lived all over the country (and also in Japan for 3-years). Also, I grew up in California and spent lots of time in Nevada. I've driven cross country three times and never the same way – Once basically Route 66, across the center of the country, etc. That said… I Love BBQ and I've had it all over the country – Southern including Florida, the Carolinas, and Virginia, Texas, the midwest, west, etc. Frankly, they are all uniquely different and are also ALL wonderful. Sadly, there is nowhere "close by" that we love. Famous Dave's is OK but it is a chain and we prefer small family places and there are a few places that people rave about but we just haven't been wow'd and none are close enough to be worth the trip or their hours don't mesh with ours, i.e. they aren't open on Sundays or they close super early. Our favorite has been Chubby's Barbecue, and it's funny I haven't done a review, and it definitely isn't "close by" at about an hour away but the food is good and they have excellent sides. There was a BBQ place in Finksburg (15-minutes away) but the hours never quite worked with ours so we never tried it but we heard a NEW place opened in the same spot and our favorite bartender gave rave reviews so we had to give it a try. The meals reviewed are from three different visits to Pig 'n a Poke.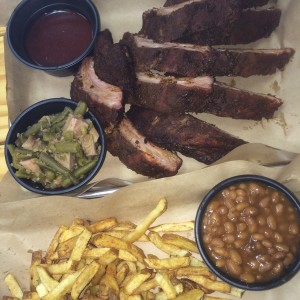 Our first visit – our friend recommended trying the ribs but said to get them "dry" with sauce on the side – Good Call. The only real criticism we have is that they haven't quite perfected their sauce.  There are two options, a red bbq sauce and a mustard-style bbq sauce. The sauces aren't very thick and, while the flavors are pretty good, they  don't wow (We love Chubby's choices). Also, I would recommend combining both sauces for more depth of flavor.
But… the ribs were fantastic. The rub is tasty and the ribs were super meaty, moist, and tender. We order a full rack ($19) and shared… it was more than enough for the two of us with the additional sides. I had the green beans, which were cooked southern-style, with bacon and simmered to "nothing". And my Heart had the baked beans, which had all the right amounts of sweet and heat. Fresh hand-cut fries finished out a good meal.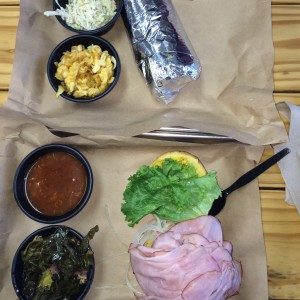 Our next visit – I had seen the sandwiches on our last trip and knew exactly what I wanted. Apparently the way that Maryland does pit barbecue is unique and pit beef, ham, pork, and turkey are a staple at Maryland BBQ joints. I had a craving for ham ($7.50) and wasn't at all disappointed. The Pit Ham was flavorful and cooked perfectly and piled HIGH on the potato roll with the condiments of my choice. It was also nice to see new sides added to the menu, especially one of my favorites – Collard Greens. The greens were tender and had just a little vinegar tang, they were cooked the way I would make them at home. Also, the fact that I could choose the Maryland crab soup as one of my sides… fantastic. If you have never had Maryland crab soup, you should try it. A tomato based soup filled with vegetables and, hopefully, chunks of blue crab, and Old Bay plus enough heat to make your mouth tingle – this was a good version of a Maryland classic. Perfect lunch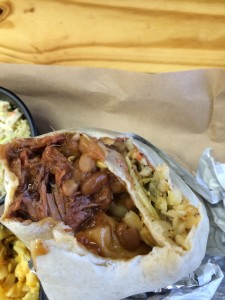 My Heart went with the BBQ Burrito – his choice of BBQ meat (he did the BBQ pork) and sides which included baked beans, coleslaw, and, at the recommendation of the owner, mac & cheese – all wrapped up in a flour tortilla. He had the cole slaw and mac & cheese as his sides… not that he needed sides because the burrito was massive and delicious. Good call on the addition of mac & cheese.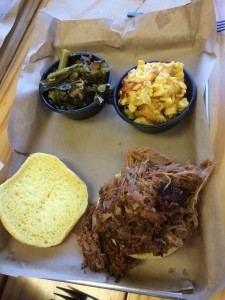 Our next visit was with my kids, for my son's birthday lunch. My son, his girlfriend, and my daughter All had the BBQ pork ($7.50)… another HUGE serving, this time of super tender pulled pork. We also ordered a 1/2 rack of ribs ($10) to share, so they could try them. They were very happy with their choices and the ribs.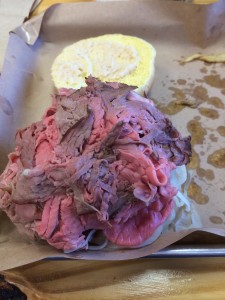 I decided to try the Pit Beef ($7.50). I could choose the doneness of the beef, rare being my preference, and the condiments of my choice, including horseradish. The beef was tremendously tender, had great flavor, and was, obviously, piled high.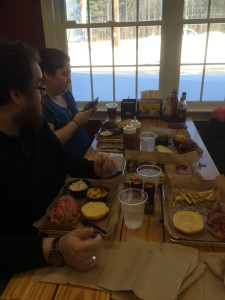 The seating is pretty basic with large picnic tables and benches that easily seat four to six. Everything is served up on metal trays with brown paper and plasticware. The place isn't very big, with five tables in the front and a few tables in the rear. There are also a few tables outside, for summer dining. Pig 'n a Poke won't take the place of Chubby's for us but it is certainly convenient and I know that we'll be back and so will my kids