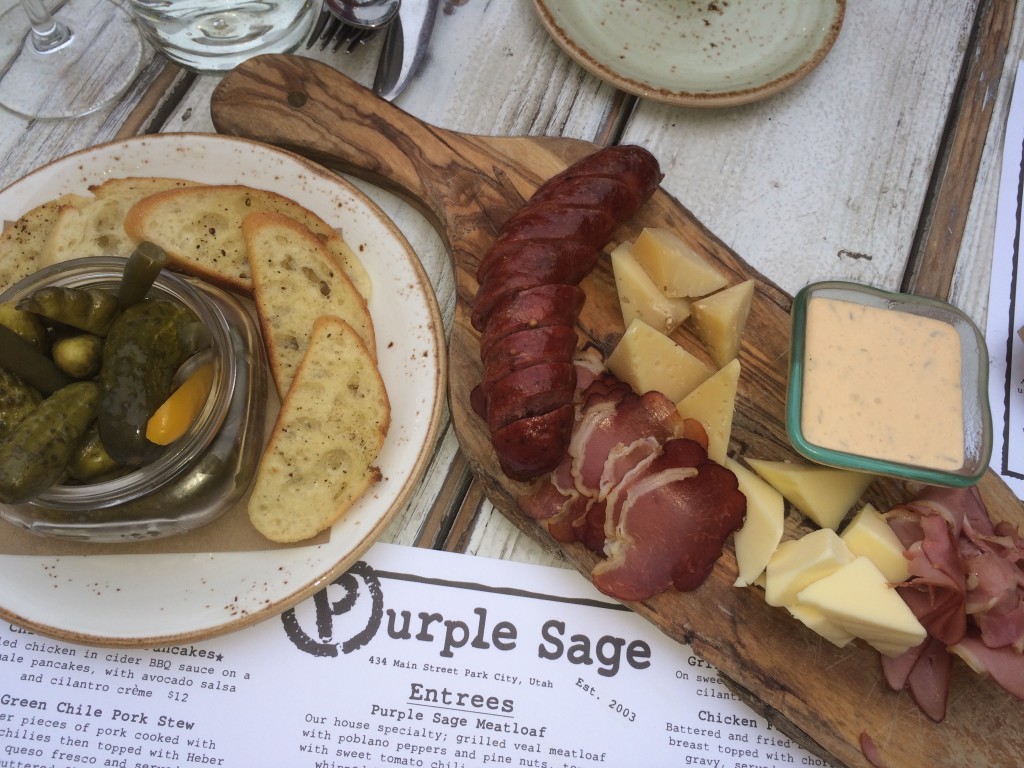 My Heart surprised me on our last night in Park City with a special dinner – The Purple Sage is a rustic restaurant with fantastic food. We started with the Charcuterie board which included a fantastic house-made Jaegerwurst and duck pastrami.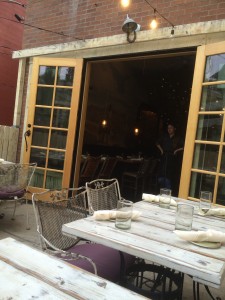 The weather was nice enough to sit outside.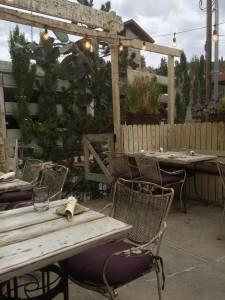 Lovely, rustic, comfortable.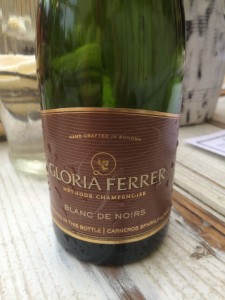 Thanks to my Heart, I have a gained an appreciation and love of sparkly wine… it makes any meal special and this was delicious!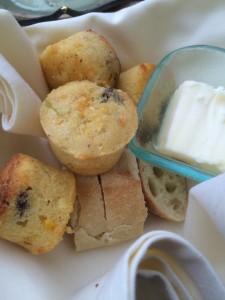 These were fantastic mini corn muffins, with a nice kick from jalapeños and little sweet bites of corn.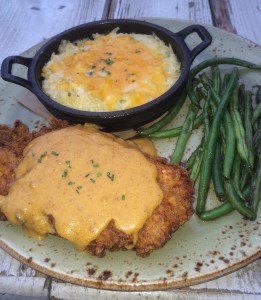 I, of course, went for the healthy option: Battered and fried boneless chicken breast with a chorizo country gravy, served with Dutch oven potatoes and green beans. The chicken was crispy and moist and the gravy was fantastic but… I could have eaten an entire plate of those potatoes – they were amazing.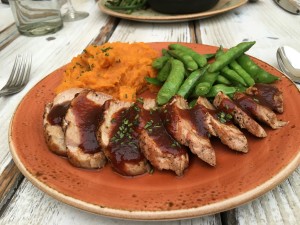 My Heart had a healthier option that was equally delicious, Whiskey Marinated Pork Tenderloin with the house-made BBQ sauce, maple whipped sweet potatoes, and beans. Neither of us are huge sweet potato fans but I might try to re-create these… fantastic!
We were stuffed and didn't partake of dessert. If we come back to Park City, I will make dinner at the Purple Sage a priority!