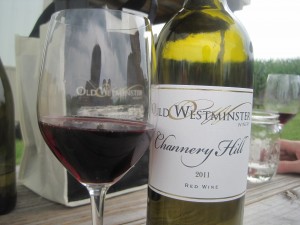 We went on a wine tasting adventure today – my Heart found Old Westminster Winery – they had live music and wine tasting.  Seemed like a good idea.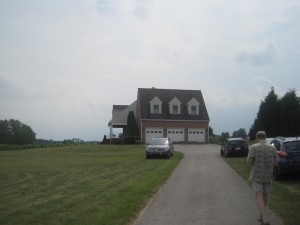 Felt like we were walking up to someone's house – which I think we were.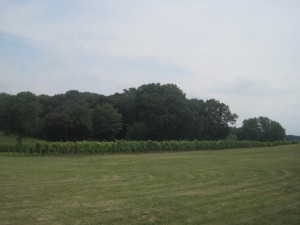 Although it was overcast all day, not a bad afternoon and the rain was holding off.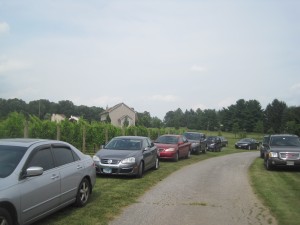 Quite a few cars lined up on the drive way.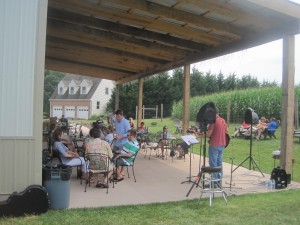 Nice layout – tables under the cover, other chairs on the grass with small tables and some picnic tables with umbrellas, which is where we were sitting.  Musician, Joshua Czufin performing nice acoustic guitar music.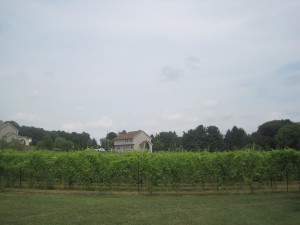 Neighbors on the other side of the grapevines.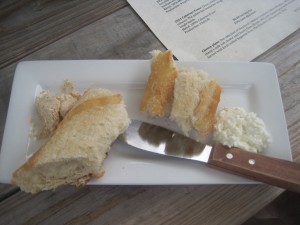 Cheese sampler served with nice warm baguette from the Breadery (Ellicott City, MD).  Shepherd's Manor Creamery (New Windsor, MD) sheep's milk soft cheese mixed with Old Bay and Cherry Glen (Boyds, MD) soft ripened goat's milk cheese.  The sheep's milk cheese with Old Bay knocked out socks off and we're thinking about way we can re-create the flavors, perhaps for a dip we take to Boordy on Saturday.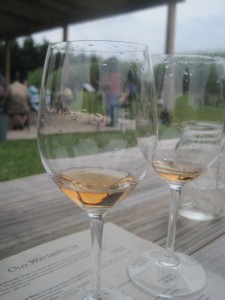 Their Rosé was lovely – check out the color.. like honey.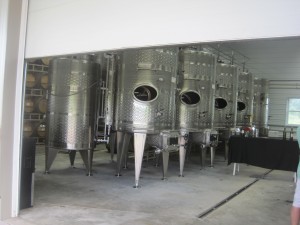 Tanks in the main building.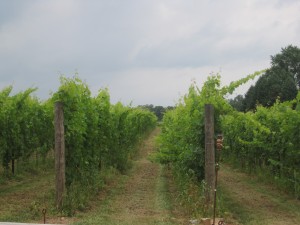 We were sitting right in front of rows of vines.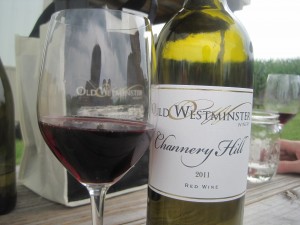 Definitely our favorite (we bought two bottles to bring home) – a love light red that will be wonderful with many summer dinners.
I wandered the vines – such beautiful grapes.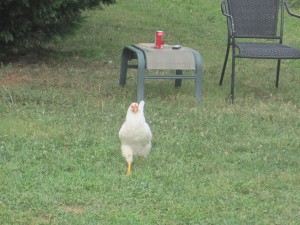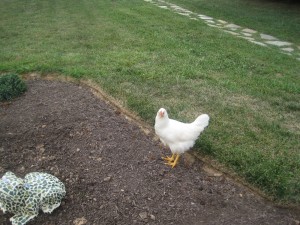 There were a couple chickens wandering around, I tried to take a picture but they took off under the trees near the house. As we were leaving, the owners were standing near the driveway talking to people and this white chicken came right out and basically walked (ran) right up to me.  It was really funny!