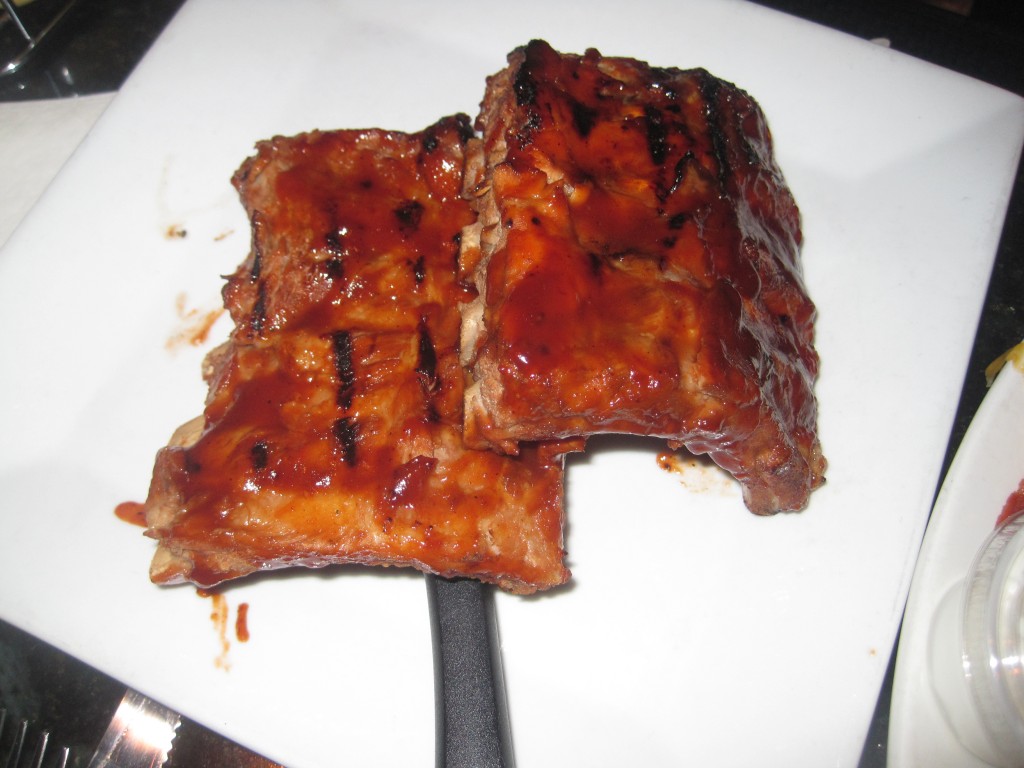 We have now been to Jilly's Bar and Grill several times so I feel I can write an appropriate review. The first couple experiences were ok but the place has "grown" on us. It hasn't, of course, replaced our "local", Bill Bateman's Bistro, but it is on our list of places to go and hang out.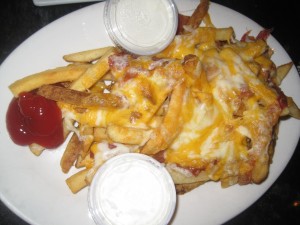 Our first visit we shared the Bacon Cheese fries ($7.75) and a half-rack of the baby back ribs ($9.95). The prices seemed a little high, like for the fries, but the servings are substantial so that is ok. There was more than enough for the two of us to share. The fries were a tad light on the bacon but had a ton of cheese and the ribs were meaty and the sauce pretty good.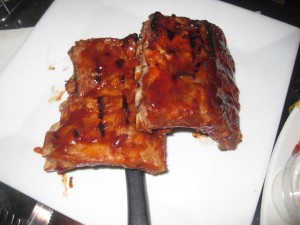 There is a good beer selection on tap (31, to be exact), which makes my Heart happy.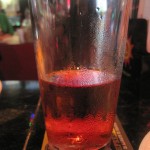 There is also a Fox Barrel Blackberry Pear cider on tap.Although, the Fox Barrel is a bit pricy, so I generally stick with Angry Orchard in the bottle.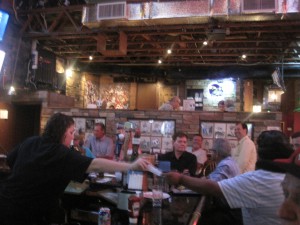 The place is mostly a "sports bar" and is obviously a locals hang-out with lots of people greeting each other and the bartenders and waitstaff as they come in. The bartenders are relatively friendly, at least the female bartender – the guy pretty much ignored us every time we've been here, while talking to the regulars and waitstaff.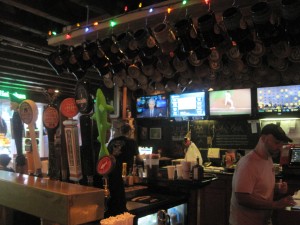 On Fridays and Saturdays there is often live music, which can be a little loud in a somewhat cramped / tight space. The layout is interesting with seating staggered in layers including an upstairs area (we haven't gone up there to see how big it is).
One reason it won't ever be our local – an Orioles game was on a couple of the TVs but no one cheered or anything when they scored. The multitude of TVs are just background, I guess, and they have weird stations up… like the Weather Channel.  This might be different during a Ravens game but my Heart loves baseball and being around fellow fans is one thing he really likes about Bateman's.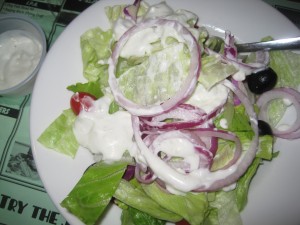 Our next visit was during the week so I tried the 12oz NY Strip Steak special (I think $12.95). It came with two sides – I got the house salad, which was pretty generic with iceberg lettuce, onions, tomatoes, etc. The bleu cheese dressing did seem to be homemade with chunks of bleu cheese.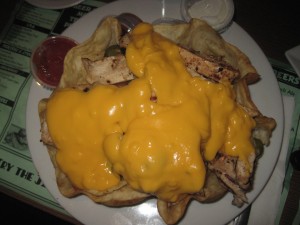 My Heart got this crazy pile of nachos – the Chicken Nachos ($10.95). Again, the prices are a little hight but there was a TON of nachos all slathered in melted nacho cheese. It was tough to eat and incredibly messy but there was a lot of tender white-meat chicken under there as well.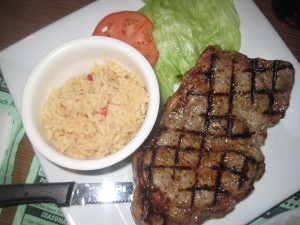 The steak was nothing to write home about but it wasn't bad. The "Mexican Rice" was my other side and it was bland, at best.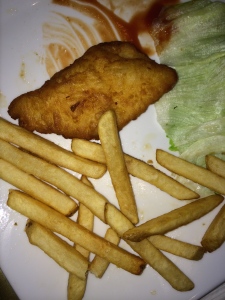 Our last visit – My Heart ordered the Fish & Chips ($10.95) and WOW! The picture shows just One of the fried fish fillets (there were four) all that size and a pile of fries. The fish coating was super crispy, not too greasy, and the fish was flaky and delicious.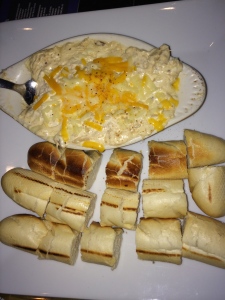 We shared the crab dip, which comes with toasted bread sticks. Definitely not gluten-free but we saw one at another table and it look delicious. It Was! Good flavor, a decent amount of crab, and the bread sticks were totally worth being "bad".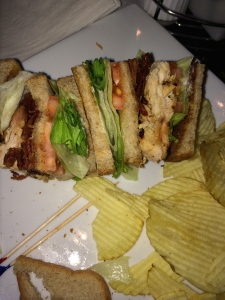 I also saw another patron order the club sandwich so I tried it, twice. The first time I had the Grilled Chicken Club ($9.25) – it was ok but the check was a little dry so the last time we went I had the Chicken Salad Club ($8.25) and it rocked. Great flavor, tons of chicken, substantial bacon. It is served with plain potato chips but the sandwich is big enough, chips totally work.
Bottomline? The prices are a little high but the servings are substantial. There is a good selection of beer and lots of choices for food. There are still lots of things for us to try, including burgers, wings, and lots choices on their Mexican menu. It isn't as friendly as our local but it is a nice change of pace.