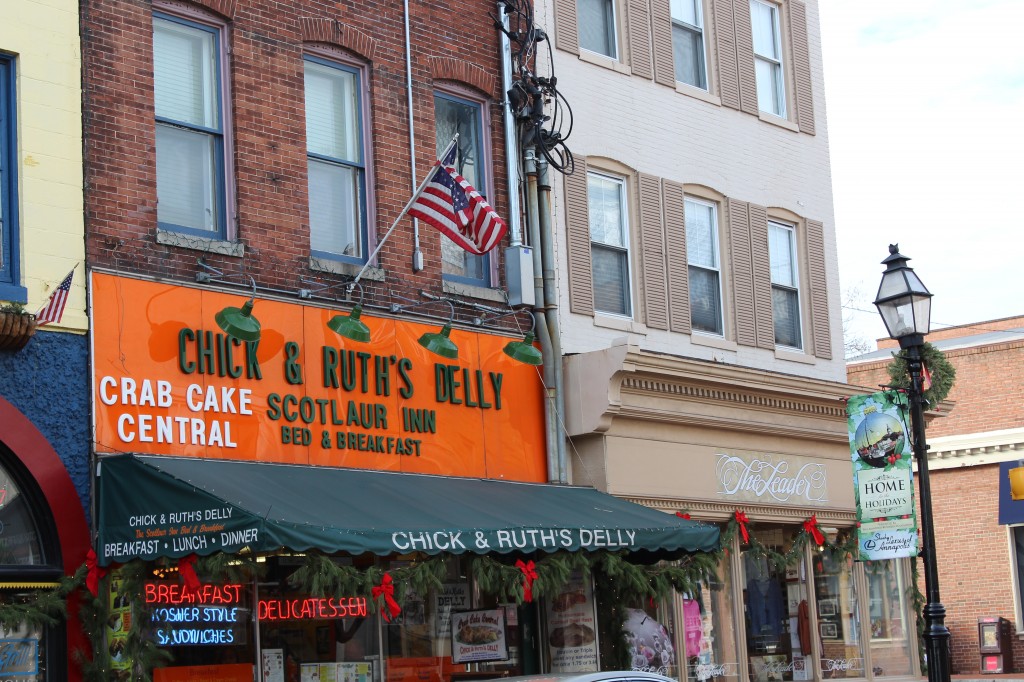 Chick & Ruth's Delly is a mainstay in downtown Annapolis.  Opening in 1965, Chick & Ruth Levitt shared a "Ma & Pa" establishment experience in a time when those types of places were disappearing and that tradition lives on with their children.  For all the times we have been in Annapolis, I had never been but now it is absolutely a place we share with our friends and visitors.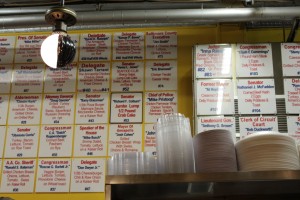 The extensive menu is available ALL day and includes sandwiches and dishes named after Maryland's political literati including current sitting judges, senators, and more.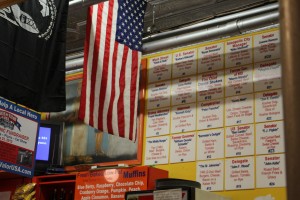 Of course, the menu is not just on the wall but it does make for interesting decor.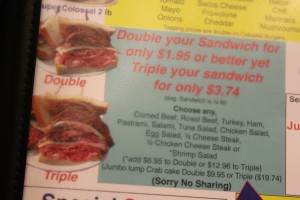 Sandwiches, in the delicatessen tradition, can be as BIG as you can imagine – breaking the "don't eat anything bigger than your head" rule!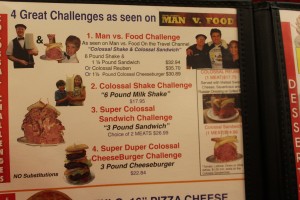 They have also been featured on the TV show: Man v. Food because of their Colossal Shake Challenge (6lb milk shake), Super Colossal Sandwich Challenge (3lb sandwich) and Super Duper Colossal Cheeseburger Challenge (3lb cheeseburger) – all of which are just crazy!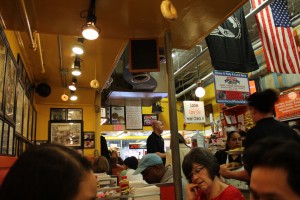 It is a very narrow building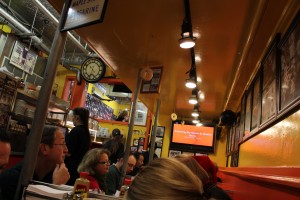 Small booths – very cozy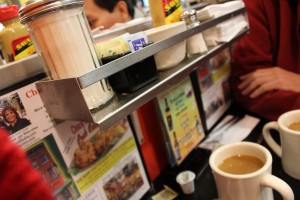 I thought this shelf was very creative – leaving room on the table for all the food.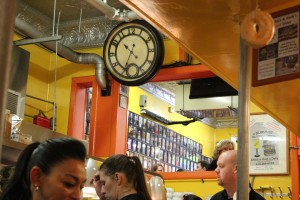 There is a small area one level above with larger tables for bigger groups – and by "bigger" I mean four or five.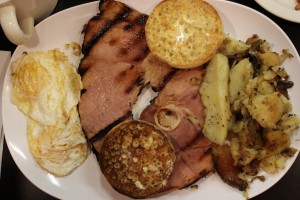 On our first visit I ordered one of my favorite breakfasts – Country ham with two eggs, over easy & hash browns and English muffins.  It was a huge piece of ham and it was very lean and not too salty but…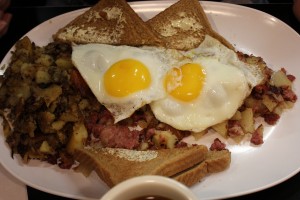 I had total breakfast envy because my Heart's Corned Beef Hash was fantastic.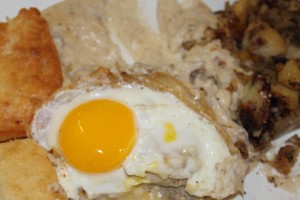 Our 2nd visit, this time with guests, my Heart had the Country-fried steak with sausage gravy, hash browns, biscuits, and eggs, sunny-side up.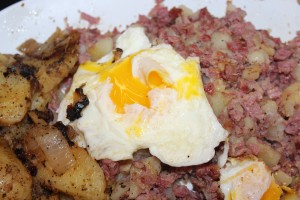 And no breakfast envy for me – the Corned beef hash totally called my name.  Served with hash brown, toast, and two eggs, over easy.  This is beyond a doubt, the best corned beef hash I've ever had.  The corned beef is fresh and plentiful, surprisingly not salty (which probably means their corned beef sandwiches are equally delicious).  I do have to remember to order my eggs sunny-side up though, the "over easy" tends to be a little hard.
One of our guests had the Greek omelet and was thrilled with her choice.  The portions are huge and prices not excessive.  The space is quirky and filled with photos of diners, past & present.