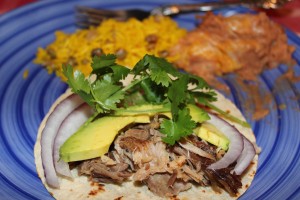 Dad's Day so my Heart's choice for dinner – Pork Carnitas – then I get to bake dessert: Lemony Lemon Brownies.
My Son had possession of the camera so there are lots of action pics.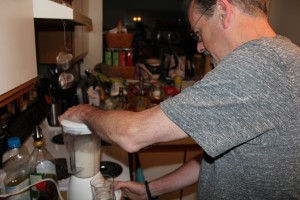 What goes with pork carnitas?  Definitely Margaritas !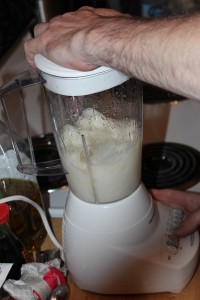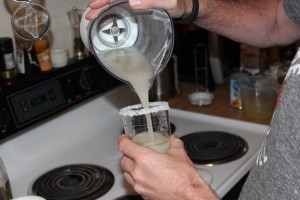 My Heart, of course, was in charge of the Margaritas – he even salted the rims!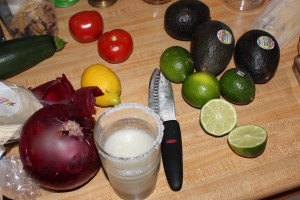 My Son liked the composition of this still life – lots of ingredients for carnitas AND Margaritas!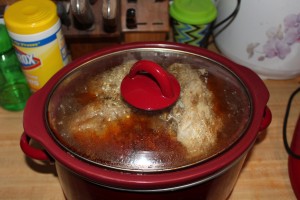 Carnitas simmering in the slow cooker.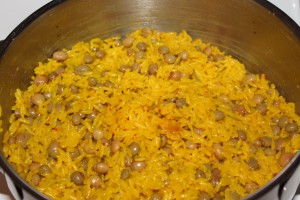 Side #1: Goya Yellow Rice and Green Pigeon Peas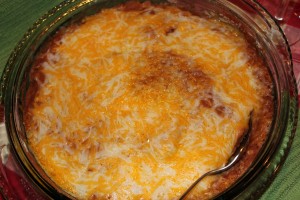 Side #2: Fat-Free refined beans mixed with shredded Mexican cheese then heated and topped with more cheese.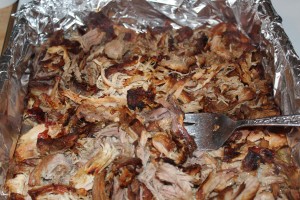 Remove the pork carnitas from the crock pot – shred – crisp under the broiler.  Everyone loves those little crispy bits.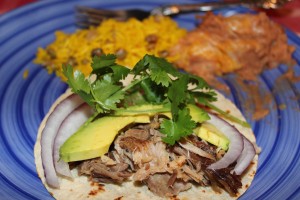 Served with slices of red onion, avocado slices, fresh cilantro and the choice of corn or flour tortillas.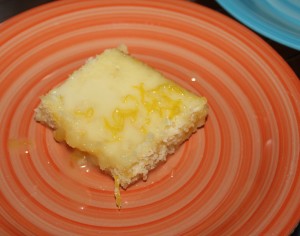 Dessert: Lemony Lemon brownies – just a touch of Limoncello.