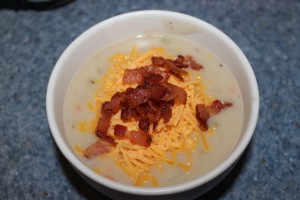 Totally inspired by The Pioneer Woman, Ree Drummond's, Perfect Potato Soup, this recipe seemed perfect for a cold winter night after skiing all day. Of course, only my Heart was skiing, since I am still recovering from my car accident, and who would figure it would be 60 degrees on January 11th when we've had record breaking cold temps for two weeks.  But it was good nonetheless!
Prep:  I cooked up 1 lb of bacon, chopped and set aside for use as garnish for the soup and any extra would go in to the freezer for later use.  Also, shredded sharp cheddar for garnish, but you can use whatever cheese you have on hand or favor.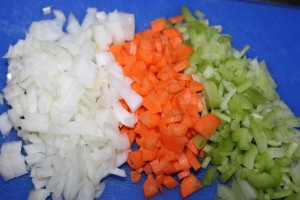 Dice: 1 medium yellow onion, 2 peeled carrots, and 2 celery stalks.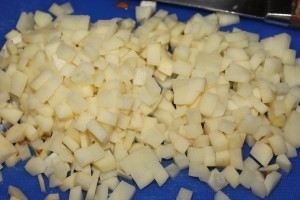 3 medium russet potatoes, peeled and diced.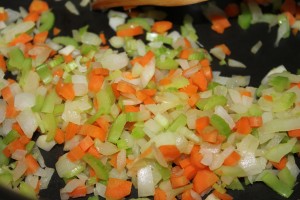 Over med-high heat, sauté chopped vegetables in 1 Tbsp olive oil for 2 minutes then add in the potatoes and continue cooking for an additional 5 minutes.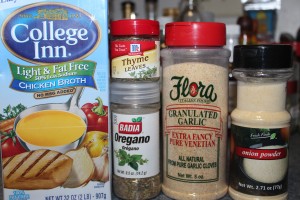 Add in 1 tsp garlic powder, 1 tsp oregano, 1 tsp thyme, 1 tsp onion powder, and freshly ground black pepper.  Combine thoroughly then pour in 4c low sodium, fat free chicken broth.  Bring up to a gentle boil and cook for 10 minutes or until the potatoes are tender.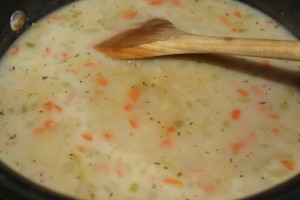 Add in 3/4c milk (I used 2%). Combine 1Tbsp cornstarch with 1 Tbsp water – temper the mixture with a couple spoonfuls of the broth and then add in to the soup.  Cook for 5 minutes until the soup starts to thicken. *Tempering the cornstarch/water mixture helps keep it from lumping when you add it to the hot liquid.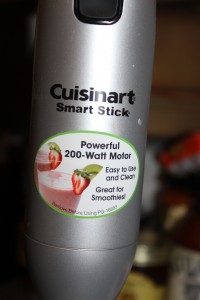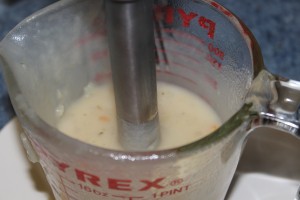 There are a couple ways you can do this –
I scooped out soup and used a stick blender to blend the soup until smooth then returned it to the soup pot and combined.  I did this in two batches, so approximately 1 1/2c of soup each time.  You can also take out half to 2/3 of the soup and put it in a blender or food processor and process until smooth then return to the soup pot.  Either way, you want to leave some of the chunks of potatoes and vegetables while also thickening and giving the rich texture of a more traditional potato soup.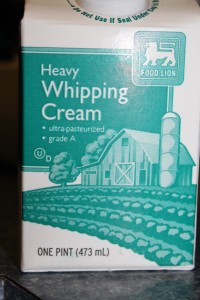 Once the processed portion has been incorporated back into the remaining soup, add 1/4-1/2c heavy cream (you could probably also use 1/2 & 1/2 if you want to reduce the fat but you do want the richness of the cream in the soup – trust me!) and combine thoroughly.  Heat up the soup but do not boil.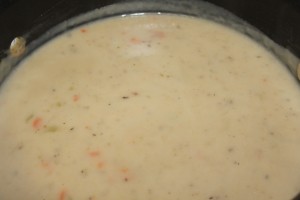 Serve the soup with the chopped cooked bacon and shredded cheese (I used sharp cheddar) as garnish. A hearty and filling soup for even as not so cold winter's night.