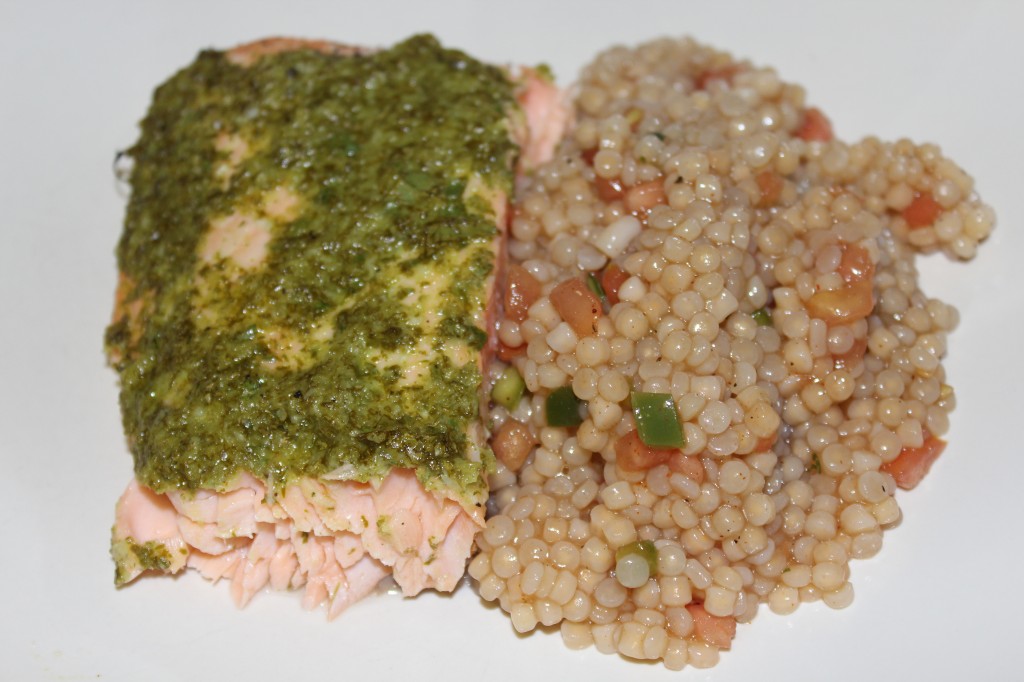 Salmon on sale – This was a wonderful dinner, exactly what I hoped. The inspirational recipe: Cilantro Lime Salmon.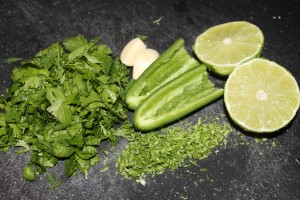 1 whole lime: zest and juice – 1 whole jalapeño, rough chopped – two cloves of garlic, rough chopped – 1/2-3/4c cilantro, rough chopped.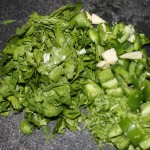 I love the bright green color.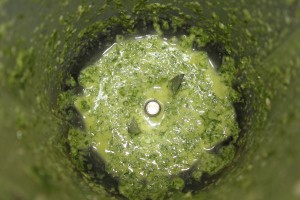 Put all of the "green" ingredients into a blender including the lime juice and add in 2 Tbsp olive oil. Pulse until thoroughly combined and smooth.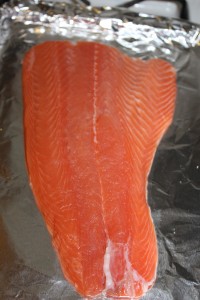 Pre-heat oven to 400-degrees F.
Place the salmon on a foil-covered baking sheet, making sure to pat dry. Sprinkle with freshly ground black pepper and a little salt.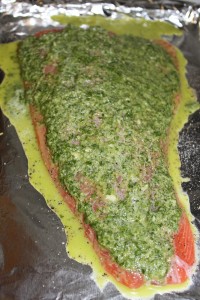 Coat with the cilantro mixture and place in the pre-heated oven.  Cook for 10-15 minutes, depending on the thickness of the salmon.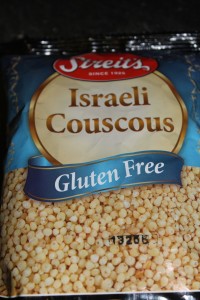 I am hoping I can find this gluten-free Israeli Couscous again – it was delicious. It cooks for about the same amount as the salmon. Once the couscous is cooked, rinse thoroughly with cold water. Make sure to rinse out the pan also. Return the couscous to the rinsed out pan and mix in 1 Tbsp olive oil, 1-2 Tbsp balsamic vinegar, 2 tsp chili powder, 1 tsp Mexican paprika, salt & pepper, and 1/2c store-made pico de gallo.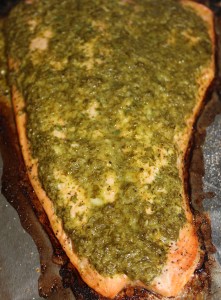 Cook the salmon until it flakes easily.
The green sauce has great flavor and is surprisingly not "hot" but rather has just a slight "bite". It did seem odd that the couscous is cold but it worked and the flavors also went beautifully with the salmon.