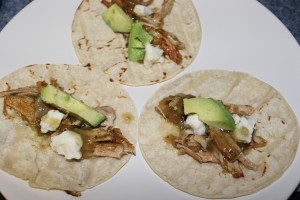 Love this flavor combination – I made a Pork Salsa Verde Tacos before but I think tonight's dinner came closer to what I am looking for.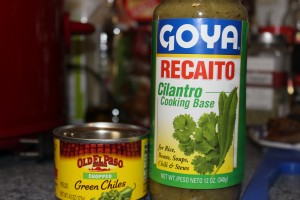 I use the Recaito (Cilantro Cooking base) for Pozole and love the flavor.  The base for this recipe is the Recaito and chopped green chills.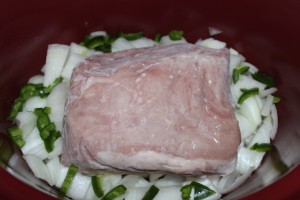 Rough chopped onion and chopped fresh jalapeño on the bottom of the slow cooker. Topped with boneless pork loin, still frozen.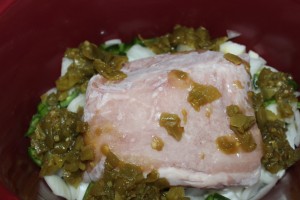 Topped with the chopped green chilies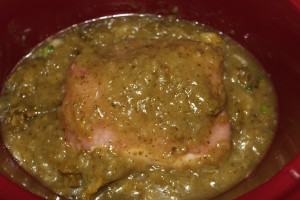 Topped with the Recaito. Turn on slow cooker on to low – cooked for 10+ hours. (8-10 hours is probably just fine.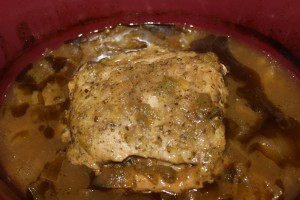 I do love the way the apartment smells when dinner has been cooking in the slow cooker. Using two forks, pulled the pork apart, removing any excess fat, and left it to simmer in the slow cooker until ready to serve.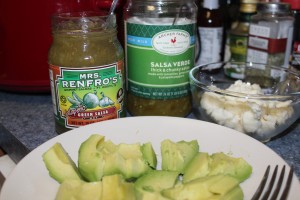 Taco toppings: salsa verde, jalapeño salsa (I like Mrs. Renfro's – good quality and variety had heat but not incendiary), avocado, and feta cheese (my plan was for queso fresco but couldn't find any).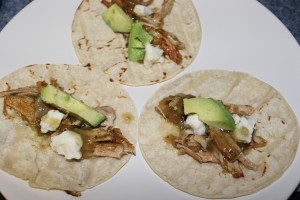 Served on toasted corn tortillas – the pork was super tender and everything came together for a very flavorful meal.  Next time I will hunt down the cheese, the feta was nice but too soft and not the sharp saltiness of the queso fresco.  Still a successful recipe-redo.