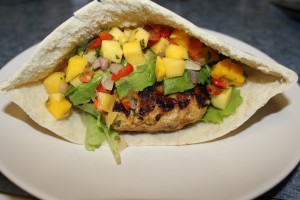 I think I'm doing a burger night every week – at least that's the plan.  Of course, the type will be based, somewhat, on the sale flyer.  This week: Cheddar Jalapeño Chicken Burger – the inspiration recipe is from What's Gabby Cooking?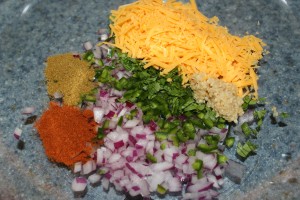 In the lb. of ground chicken: 1/2c chopped red onion, 1/4c chopped fresh cilantro, 1Tbsp chopped garlic,   1 chopped medium jalapeño, 1tsp ground cumin, 1tsp paprika, 1/2c shredded sharp cheddar.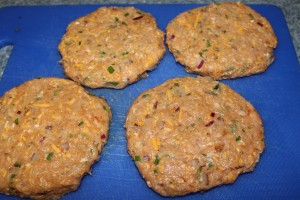 Four burgers approximately 1/4″ thick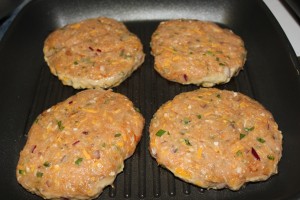 On a med-high grill – 5-7 minutes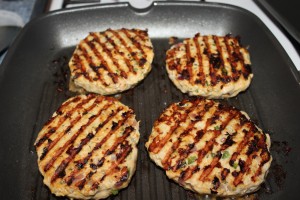 Flip and grill an additional 5-7 minutes – Internal temperature 170-degrees.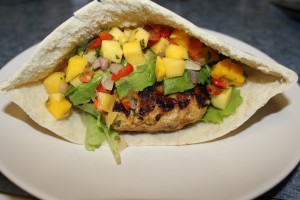 Used Pitas instead of buns (there are gluten-free buns but the texture is awful) – toasted on a flat-top griddle.  Toppings: leafy lettuce, avocado slices, and store-made mango pico de gallo.
Definitely a burger we will have again.  Quite possibly the moistest chicken burger I've made yet. A little heat from the jalapeño but not intrusive – just tons of flavor complimented by the sweetness of the mango salsa and the buttery avocado.  My Heart said that he wouldn't change a thing – That is a Hit !