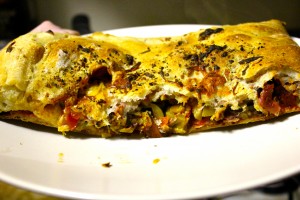 I had a craving and my Heart totally took care of it!  Calzone filled with Italian flavor!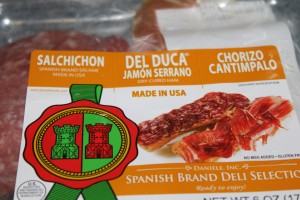 This was part of the inspiration from Trader Joe's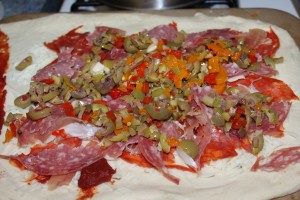 Topping: shredded mozzarella cheese, shredded meats and topped with a store-bought tapenade mixture of green olives, pimientos, and roasted peppers.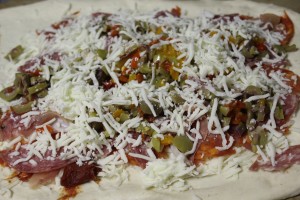 More shredded mozzarella.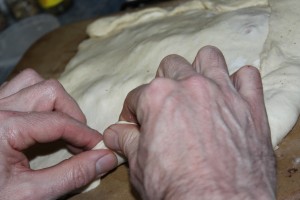 The crust is ready-made from Trader Joe's. This crust is some of the best around – fresh and very easy to use.
Folded over and topped with Italian seasoning and more cheese.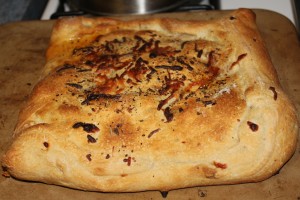 Baked in a 400-degree oven for approximately 30-minutes (watched carefully for the last 10-minutes) – until nicely browned.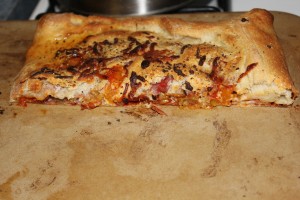 This was packed with flavor – Next time he might add a bowl of "pizza sauce" for dipping but I didn't miss it – Totally took care of that craving!