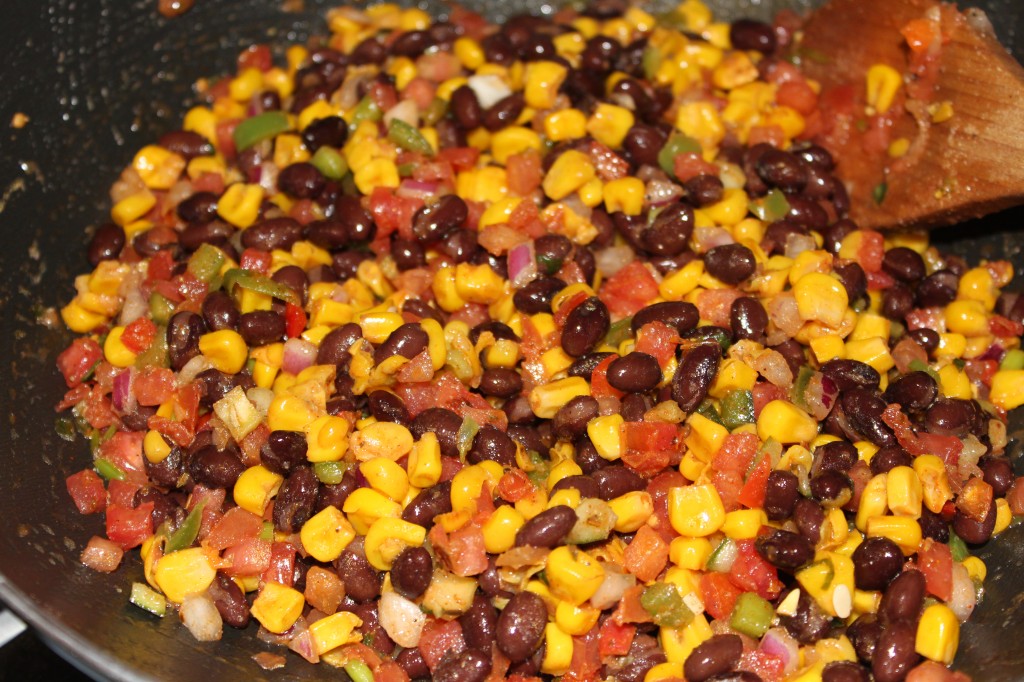 I love when a plan comes together and this side salad did totally that.  Nice veg – a good flavor profile – quick and easy. Can't ask for much more than that.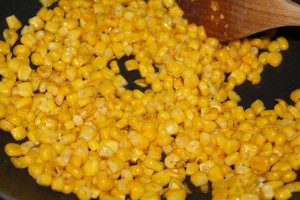 First – the corn. One 15oz can of low-sodium yellow corn. In 1/2 Tbsp olive oil, sauté until the corn starts to brown / toast. The goal is to give added texture and to caramelize the sugars in the corn. This really makes the salad pop. There is a trend for roasting corn on the cob – that would work beautifully with this salad.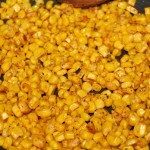 To the corn add one can of black beans, thoroughly rinsed. Rinsing the beans helps remove additional sodium and takes away the gummy coating.  Also add 1/2 container store-bought pico de gallo.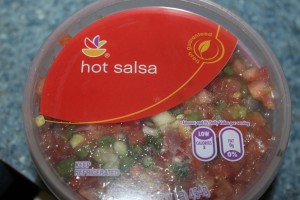 For this batch I used a hot salsa (pico de gallo style) but a mild or mango salsa also works. You can also make your own scratch pico but I honestly love this store-bought brand – it always has super fresh ingredients and is really easier and cheaper than getting all the ingredients to make a small batch for two of us.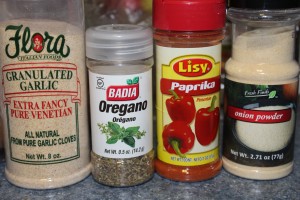 Seasoning: (the measurements are approximate and according to taste) – 1 tsp each: granulated garlic, paprika, and onion powder. 2 tsp Mexican oregano and a hearty dash of freshly ground black pepper. You can also add some salt, to taste – I tend not to use salt. Combine with the corn, beans, and pico thoroughly.
Let the combined ingredients sit at room temperature for an hour or two to meld the flavors or in the fridge for later in the day or the next day.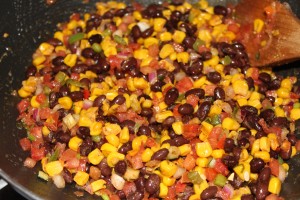 I have served this as a side with burgers and also as an ingredient in taco salads and as a topping on tacos. It fits in all sorts of places and and gets better with time. You can also add a drizzle of olive oil if you want a richer salad and jalapeños if you want more kick – I have done both. Pink kidney beans or black-eyed peas also work, in place of black beans, and a mango pico de gallo give a fruitier, sweeter profile. If you are looking for stronger Mexican flavors – Cumin can be added as well as chili powder. Chances are, the more you make this salad the more ideas will come to mind to switch it up.