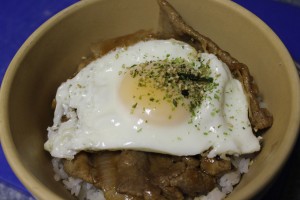 Beef Rice Bowl inspired by Korean Beef Rice Bowl but a slightly lazier version.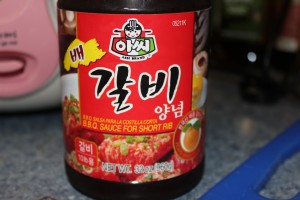 Very thinly sliced beef marinated in the above BBQ sauce. for 24-hours.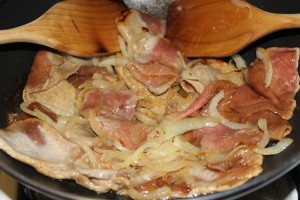 Thinly sliced onions were stir-fried in a touch of olive oil then added in the thinly sliced beef and tossed until cooked through.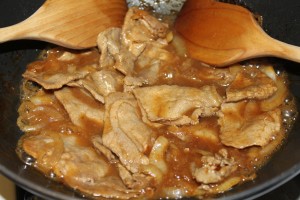 Added in approximately 1/3c of the BBQ sauce, 1/4c sake and a splash of Sriracha sauce  and bubbled until slightly thickened – I wanted it "saucy".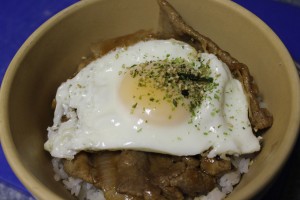 Plated: Saucy meat served on top of steamed Asian short-grained rice topped with a soft fried egg and a dash of Furikake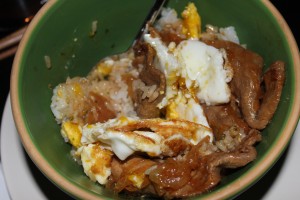 I like mine all "mushed" up and mixed.  This was a super simple dish with lots of flavor and was a huge hit with my Heart.  Will totally be trying new meats, vegetables, and sauces for other super simple rice bowl meals.