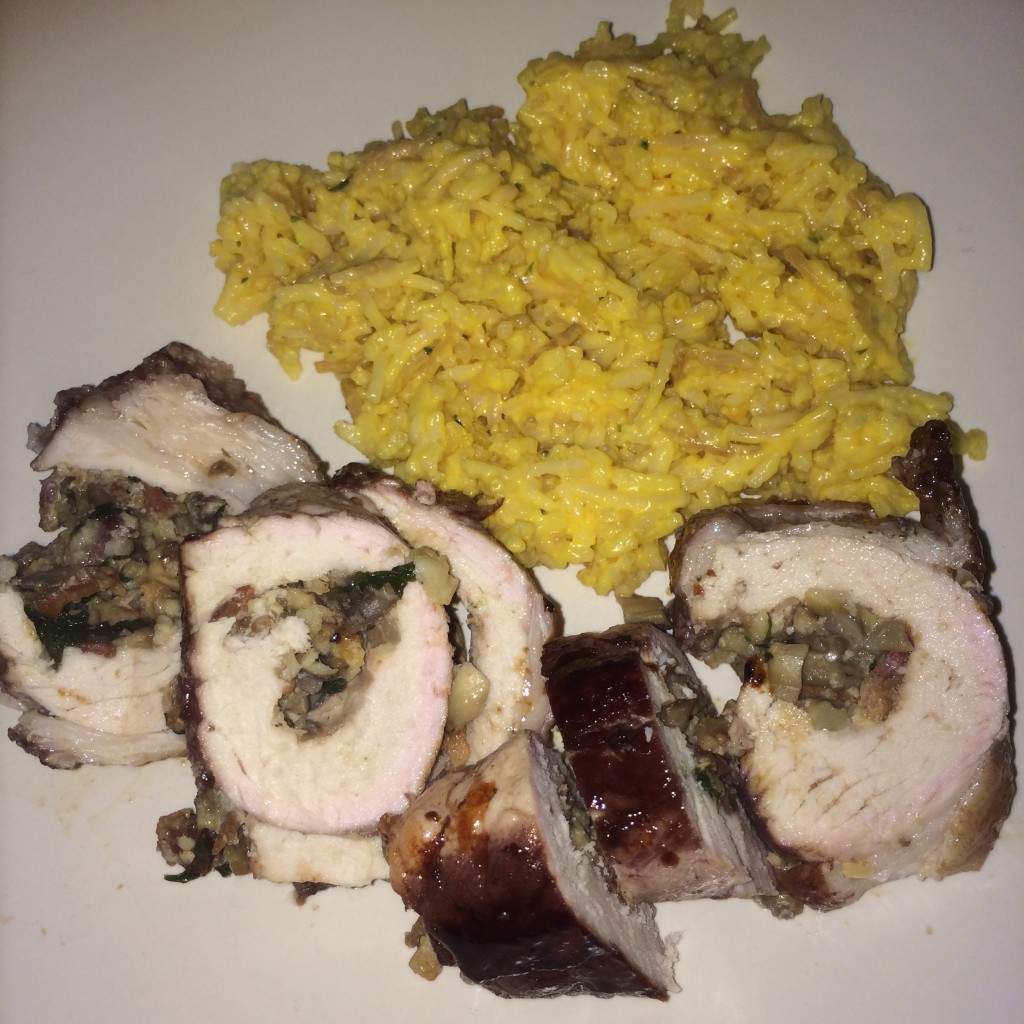 I am a fan of pork tenderloin. There is so much you can do with it, it is often reasonably priced, and it cooks up quickly.  What's not to love? This recipe definitely caught my attention and I almost followed it: Mushroom & Spinach Stuffed Pork Tenderloin with DIY Sauce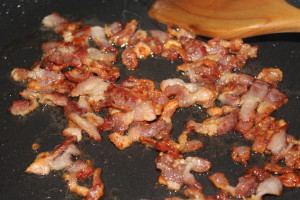 First chopped and fry four slices of bacon, until almost crisp.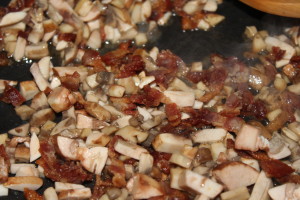 Clean and coarsely chop 8oz. of your favorite mushrooms. I used baby bella mushrooms but whatever your preference. Add to the cooking bacon and sauté until tender, approximately 5-minutes.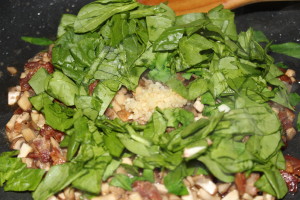 Season with salt and pepper to taste. Add in two chopped garlic cloves and two cups of chopped spinach and combine – the spinach wilts up immediately.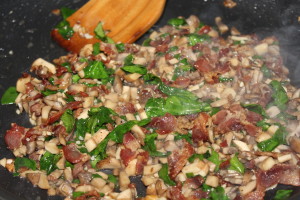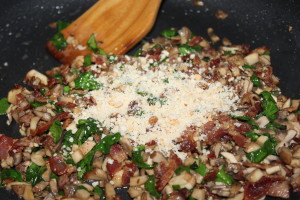 Mix in 1 Tbsp bread crumbs (I used gluten-free panko)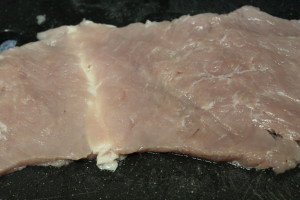 Honestly, the most complicated part of this recipe:  carefully butterfly a 1-1 1/4 lb. pork tenderloin. All it takes is a steady hand and a good sharp knife.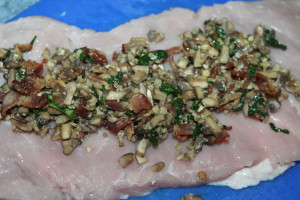 Fill the butterflied pork tenderloin with the bacon, mushroom, spinach mixture. Make sure to put it down the center of the tenderloin so it is easy to roll up.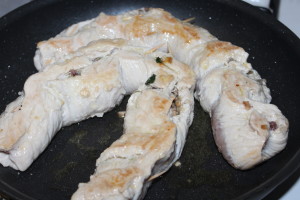 Roll and "seal" using toothpicks. So,the inspirational recipe used toothpicks but I am thinking about using kitchen string in the future. It is just easier. TIP: If you go to the butcher in your grocery store, most will give you a length (ask for 12″ or so) for free.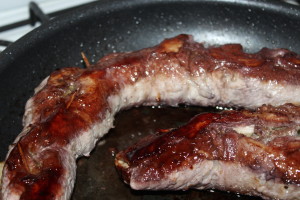 Fry the rolled pork tenderloin in a little olive oil until browned and cooked through. (Internal temp 160-degrees F) Next time I might brown the tenderloins thoroughly and then put them in the oven to finish cooking – we'll see and I'll update this post if I do.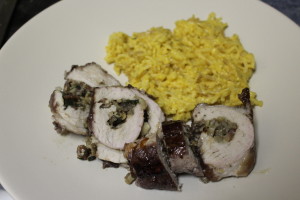 This recipe was delicious – pork was moist and tender and the filling rocked. (Bacon… Mushrooms… what's not to love) I served it up with simple yellow rice.
It was also excellent leftover!