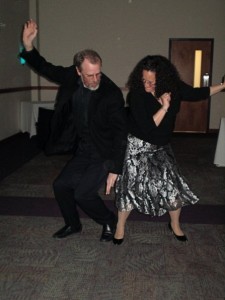 Hi – I am Maumi (pronounced My-U-Me).
My passions: Social Media and the possibilities for both higher education and health care — Organizing HealthCamps around the world with @ekivemark (aka My Heart) — Cooking / food / travel / food / skiing / food / adventure / wine / FOOD and that is probably an understatement!
Also, thinking about all the food and recipes that I post – I don't do "traditional" recipes… that might frustrate people but I would love it if people felt inspired and adventurous and just Winged It, like we do… so that is why I don't do the whole Ingredients list thing like most other food blogs do (although I do always include any Inspirational recipes that I use so you can start there). I also have been menu'ing all my adult life so I will share my How To on creating and working with a weekly menu – which can save you a ton of money!
Also, I do generally eat gluten-free. I willingly admit to "cheating" on occasion but try to be "good" most days so there are frequently tips on how to make recipes gluten-free. We also watch our blood pressure so I continue to watch sodium levels.
Be Free – Have Fun – Eat & Drink Well !
Here is my Google Profile